In news that surprises no one, it seems some are trying to profit from coronavirus by listing stuff like hand sanitiser on Gumtree, eBay and Facebook Marketplace at exorbitant prices.
One Gumtree ad was shilling a 1-litre bottle of 'Aqium' antibacterial hand sanitiser for $200.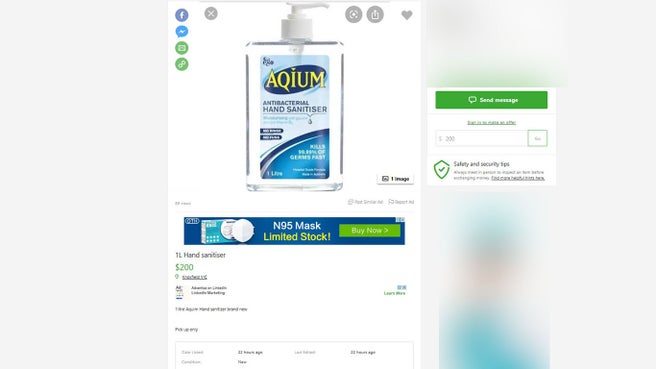 And this absolute bargain… the same product, with Aloe, for $150.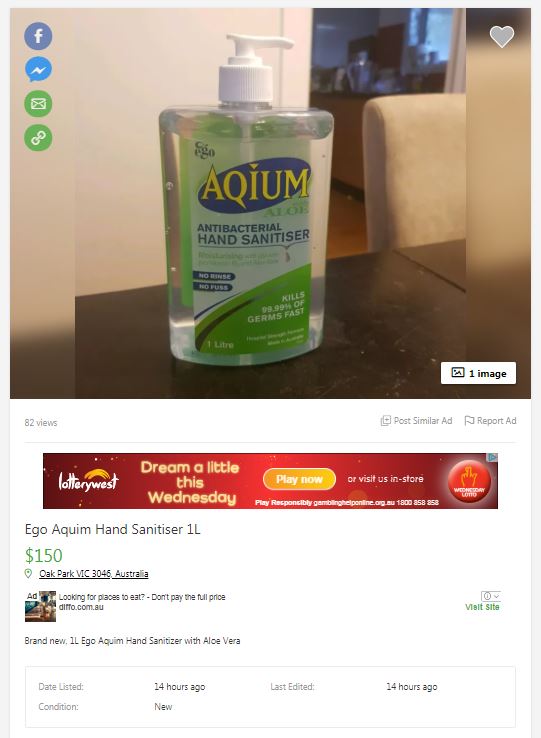 We found the same thing at Chemist Warehouse for $14.49. Just sayin'.
A smaller 375ml bottle of the same brand was listed on Marketplace for $50 – or $750 for 9 bottles.
The seller is also stinging customers with $92 shipping for one bottle.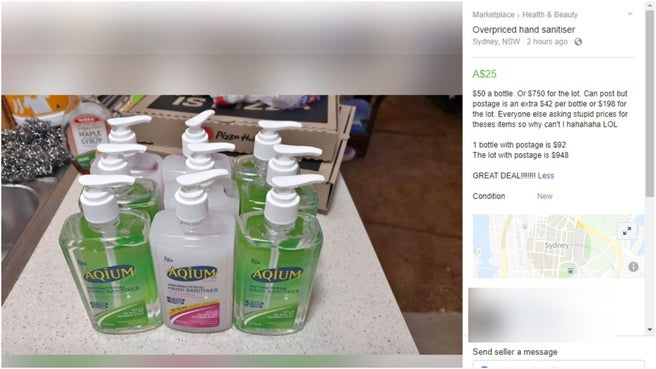 "Everyone else [is] asking stupid prices for these items, so why can't I," the seller wrote.
Another ad, on eBay, listed three 50ml bottles of Dettol Instant Hand Sanitiser for $45.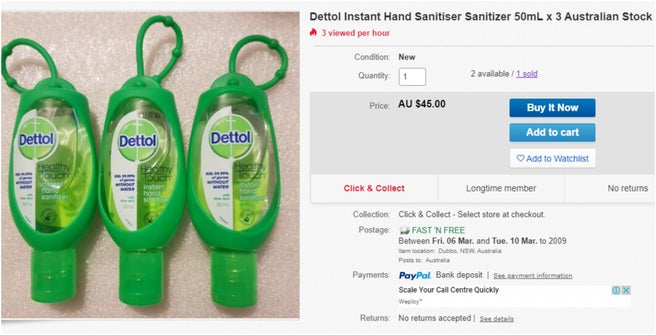 Keeping in mind that just one of these retails at $4.99.
If you reckon that sellers are struggling to sell this gear at inflated prices, it was reported that one ad which listed five bottles of 500ml 'Clean Plus' hand sanitiser for $100 claims to have had at least 22 sales in the last 24 hours.
10 daily