While the coronavirus outbreak has well and truly made it's way into Australia, it looks like a lot of people are stocking up on supplies as supermarket shelves are left empty of basic items.
The 3pm Pick Up's own Bec Judd shared footage to her Instagram story last night showing that her local supermarket had almost completely run out of toilet paper.
Bec was shopping at Cole in Melbourne's Brighton when she posted footage of the empty shelves to her Instagram story.
"Guys, for real, this is the Brighton Coles and there's no toilet paper," Bec said in the video as she walked past deserted shelves.
"There's a little bit left so I'm grabbing it all! Just down there," she added, showing a few packets of the product left.
"That's it. That's where the toilet paper usually lives. Oh my god, imagine not having any toilet paper!"
She later shared a picture of her purchase, telling fans she'd bought three packets of toilet paper just to be safe, while other people had been stocking up on toothpaste and long life milk.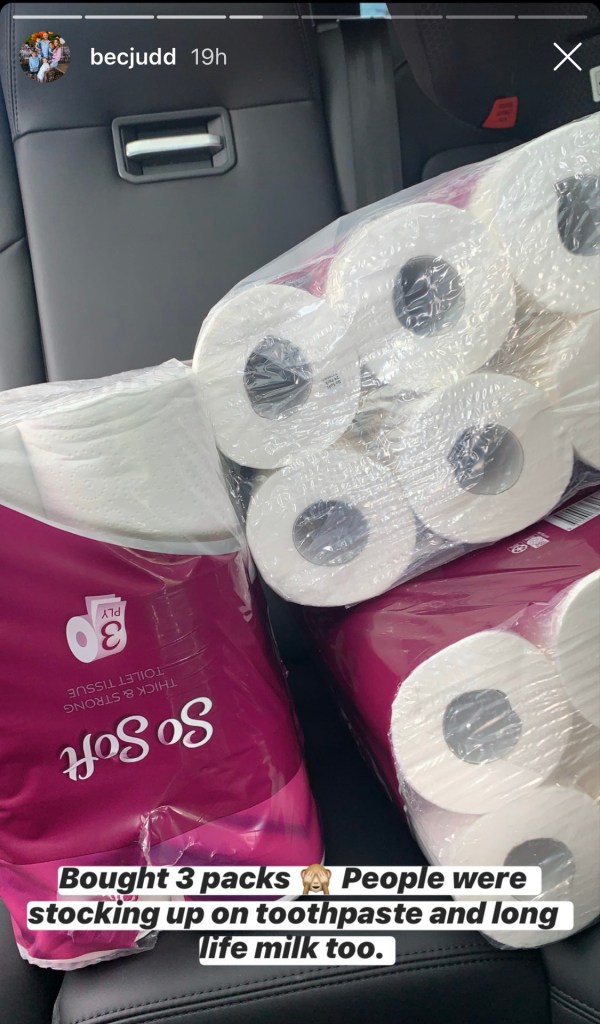 It comes as people across Australia have been spotted emptying shelves across Australia amid fears over the spread of coronavirus, or COVID-19. There is currently more than 89,000 cases worldwide and over 3,000 fatalities.