Of course you already know that tomorrow is Door Day here on the Kyle and Jackie O Show!
No doubt you've had that date locked into your calendar for WEEKS now as it's the day that Kyle and Jackie O will set someone up for life!
Someone in Sydney is about to win a BRAND NEW Hoot Homes house in Catherine Park Estate completely mortgage free! Plus we're decking it out with furniture and will even put a brand new car in the driveway.
For weeks now people across Sydney have been collecting keys on air with Kyle and Jackie O and all day with Gordie and tomorrow they will put the keys to the test right here at our KIIS FM studios.
Of course, we were hoping for a nice day weather wise, but honestly, we've hit the jackpot here!
The weather forecast is officially in for Thursday here in Macquarie Park, Sydney and it's going to be HOT and sunny!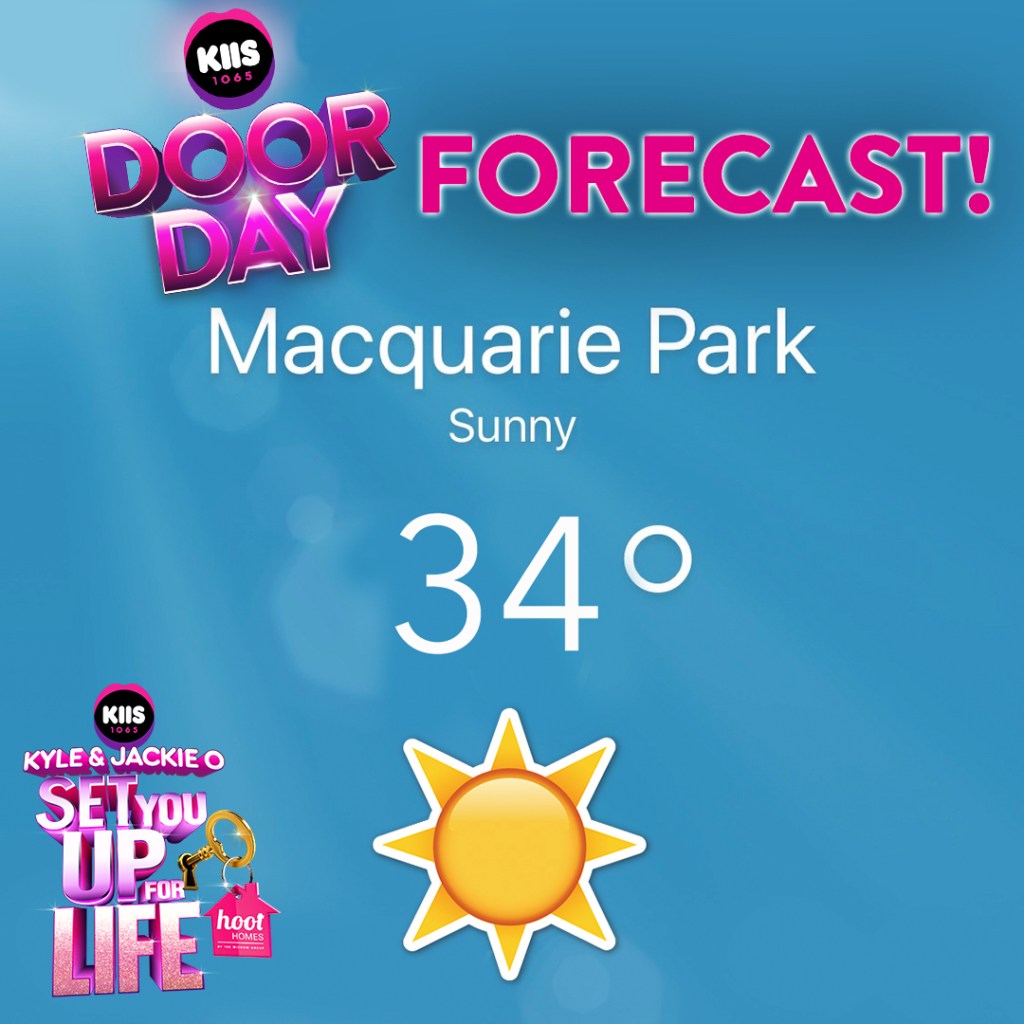 We're looking at tops of 34 degrees and a minimum of 14! What a PERFECT day to give away a house!
Make sure you tune in LIVE to Door Day by streaming on iHeartRadio or by watching on our Facebook page!