It's a common gripe over on the Kmart Mums Australia and its similar Facebook page incarnations.
Stuff flying off the shelves so fast that many are left with, well, a feeling that they've completely missed out.
Well, turns out it's that very fear – the fear of missing out – that drives these stores.
Queensland University of Technology retail expert Dr Gary Mortimer told news.com.au straight up that what places like Kmart and Aldi are doing is actually "leveraging FOMO,or fear of missing out" before saying it wasn't uncommon.
"It does create that excitement of being able to get hold of a great bargain that's fashionable and on-trend," he said.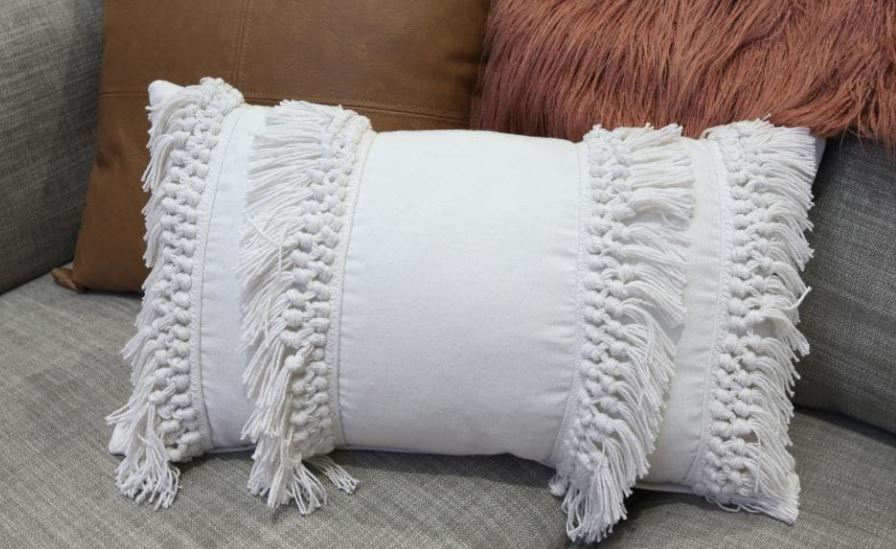 The elusive $8 Fringe cushion
Mortimer brought up another key point: exclusivity.
If there's an abundant, never-ending supply of a particular product, by that very logic it won't be exclusive.
"You want to maintain a bit of exclusivity in the product," he said.
"[Particularly] in homewares, home decor and furnishing, you want to make sure not everyone has the same cushion or shoe rack or kitchenware."
Dr Mortimer, however, stopped short at saying they were purposely going out of their way to understock hot items.
The other white whale: The Scandi shoe rack
The article did mention a Kmart hack. Because we live for Kmart hacks.
In fact, it was a Kmart Kmart hack.
If you miss out on a popular item, you need to hightail it to the customer service desk and ask about their 'raincheck service'. This means, instead of casing out your local Kmart three times a day just to see if they have that goddam $8 white fringe cushion, which is so coveted its almost impossible order online, even with a $10-$16 shipping fee… Kmart staff will put it aside for you when it comes back in-store, and notify you to come get it.
Want more? Get more from Kyle & Jackie O!