Travelling to Bali is supposed to be a relaxing and happy time.
The gorgeous views, amazing beaches and delicious food and drink all help ease away any tension and soon work and stress are just a distant memory.
However this was not the case for Mara Wolford, an American woman living in Bali, who recently took to Facebook to share her horrific story in a bid to raise awareness.
Mara was spiked with a triple dose of the date rape drug Rohypnol and from there she experienced both pain and terror that she wants no other person to go though.
Mara says the nightmare began when she went to the bar with her two friends. They ordered some drinks and Mara left them to go to the bathroom.
Here's what happened next, in Mara's own words.
"Halfway through the second drink the Rohypnol kicked in with a fury. I knew what it was because this happened three years ago and it was terrifying. From the speed in which this was happening it felt like multiple doses"
Mara left the bar, and filled with panic, tried to make her way home immediately.
She lived just 200 meters from the bar. However 20 meters into the journey she fell to the ground.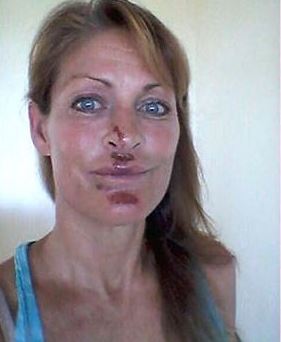 A passerby saw her and returned her to her friends. "I am now nearly paralysed and can barely talk" she continues. "Between projectile vomiting and loss of all bodily function, I nearly go into organ failure. I can feel my whole body shutting down."
Mara has since had hundreds of other women reaching out to her, talking about their terrifying experiences.
"Many of them did not know what was happening to them, many of them were alone, and many were raped or sequestered for days… I'm certain many more are too ashamed to talk about it."
"This is not acceptable, and if women are not respected or protected here, this horrific problem will most certainly tarnish the reputation of tourism in Bali."
If you or anyone you know have been affected by this story the Rape and Domestic Violence Services Australia can be reached on 1800 211 028.
Souce stuff.co.nz
Love this? You'll love this bit from Will & Woody – catch the boys weekdays from 4PM on KIIS 1065