Are you guilty of packing three times as many pairs of underwear as you could possibly need when travelling.
*Raises hand*
Or even worse… Not packing enough!?
Well never fear, this nifty new math equation is here to the rescue ladies.
And it seems pretty thorough.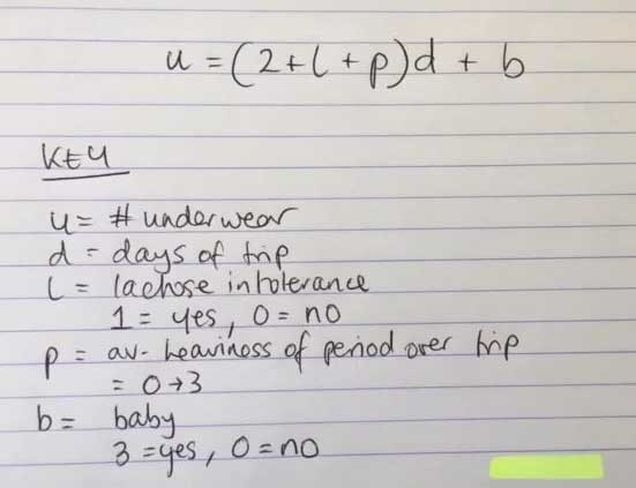 Karina Judd recently shared on Facebook group Meme Queens her saving grace.
Not just that, but she has also created a public Google doc excel spreadsheet so the math is all done for you!
Just add in your numbers and, presto, you now know you need nine pairs of underwear on the trip.
Sorted!