Tinder users can now "show more personality" with the introduction of Loops.
Essentially, users will now be able to upload a 2-second-long looped vid to their profile. Kinda like Instagram's Boomerang feature.
Which is great if your personality can be highlighted in a 2-second GIF, and let's be honest, this is Tinder we're talking about: this might be frighteningly easy for some.
Testing showed that users who used Loops to their profile saw average conversation lengths go up by 20 percent, according to TechCrunch.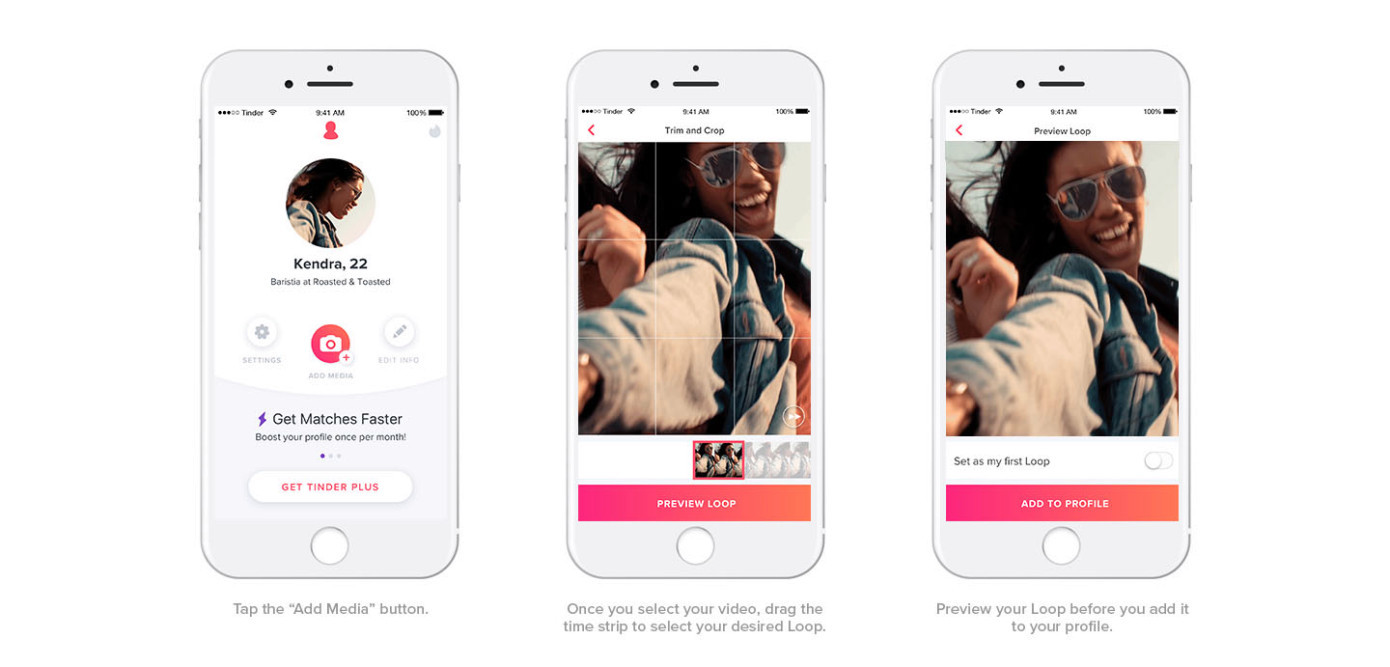 And if you're off to Japan anytime soon, gird your loins (literally): Tinder users there who used Loops in their profile were 10 percent more likely to score a right-swipe.
Loops works on users uploading existing video in their camera roll or by uploading a Live Photo from an iOS device, rather than being able to shoot inside the app. There's no word on plans to roll the feature out on Android.
Want more? Get more from Kyle & Jackie O!