You might have heard already that Myer had these crazy tea towels where native aussie animals are LITERALLY HUMPING.
And we don't know about you but we need to get our hands on these immediately! However, they're clearly in high demand as they're no longer appearing on Myer's site.
So, we did some hardcore investigating on where you can get these batshit insane towels.
So here you go, you are SO welcome by the way.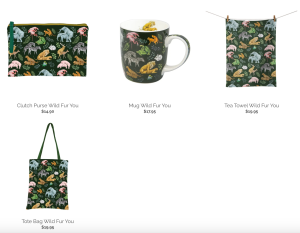 You can buy these on a site called La La Land and the Australian designer/artist/freakin' Picasso called Lilly Perrott under the 'Wild Fur You' collection.
Also plot twist: it's not just tea towels. You can also get a mug, clutch purse and a tote bag with nothing over $20!
EXCUSE ME – TAKE MY MONEY
Love this? You'll love this bit from Will & Woody – catch the boys weekdays from 4PM on KIIS 1065