Last month, a young Police constable named Aaron Vidal sadly passed away when he was coming home from work on his motorbike.
Aaron was just 28 years old when he collided with a Ute that allegedly ran a red light at a Rouse Hill intersection.
Aaron, who worked alongside his father David at the Day Street Police Station in Sydney's CBD, is now remembered as a hero who served both his community and his country as a member of the armed forces.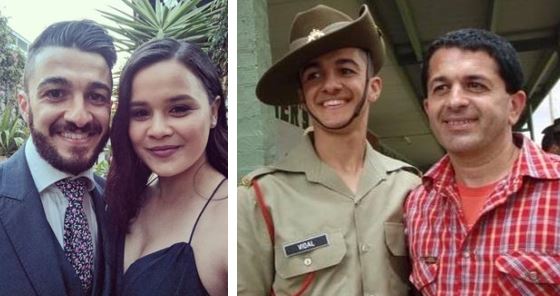 Two weeks ago, hundreds of NSW Police colleagues, family, and friends gathered at St Mary's Cathedral to farewell one of their own.
Aaron's fiancé, Jess delivered a eulogy at the funeral and revealed that they're expecting a baby boy.
This morning, we got Aaron's sister Sophie and dad David in the studio.
While nothing can ease the pain of losing their brother and son, Kyle and Jackie O wanted to make sure Aaron's fiancé Jess has everything she needs going forward, on her way to becoming a mother.
Jess and Aaron had just bought their first house and were preparing for their little boy to come into the world.
To take some of the pressure off, Kyle and Jackie O revealed they had partnered with their friends at King Homes NSW to give Jess a $10, 000 cheque to help with those mortgage repayment.
They also received $5, 000 thanks to Baby Kingdom so Jess will be able to set up her bub with everything she needs like a cot, stroller, car seat, the lot.
It was an emotional moment in studio that brought tears to Jackie's eyes.
You can listen to the touching chat below:
If you would like to donate to Aaron Vidal's family, NSW Police Legacy have set up a fund to assist the family, you can donate here.