Well all love Christmas and can agree that it truly is the most wonderful time of year, but how early is too early to start celebrating?
If you ask shoppers in Sydney, they would certainly say that October is way too early.
A photo shared to Reddit has sparked outrage in some people as it showed workers installing Christmas trees and decorations inside the Macquarie Centre in Sydney's north, according to Yahoo News.
The post, which was shared on Sunday, also showed fairy lights and baubles hanging from the ceiling.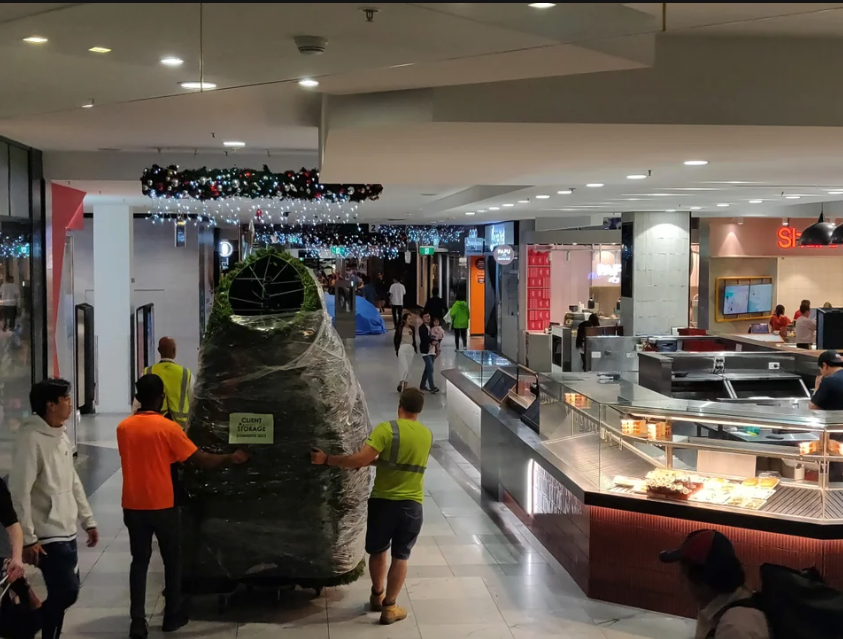 Many people were quick to complain, noting that the decorations were being set up 10 weeks before the big day and before Halloween had even been and gone!
"Couldn't they at least wait until November? Really ruins the whole Christmas charm when you're advertising over two months in advance," said one user.
"Come on, at least let halloween have it's go first," another wrote.
"I'm all for Christmas season lasting as long as possible, but this is ridiculous. Halloween ain't even happened yet," another person added.
Other commenters said that they had noticed decorations being set up in other shopping centres, including North Rocks Shopping centre and Myer in Parramatta.
Someone else joked that we'd have easter eggs and hot cross buns in stores before we know it.
A few people were in support of early decorating though, with the belief that the longer we can celebrate Christmas the better!
What do you think? Is October too early?
Want more? Get more from Kyle & Jackie O!