CONTAINS STRONG LANGUAGE
Shoppers have been left shocked by a popular stationary chain after they displayed products printed with the F-word in full view of young children.
Typo customers have complained of being confronted with crude messages emblazoned on notebooks and other merchandise.
The company, which is owned by the Cotton On Group, said products featuring the profanity should have a sticker over the swear words.
It has now apologised and is now conducting a full audit of its stores.
The products, which are on the store's website are uncensored versions of a ''Zero F–k's' candle, 'F–k Yeah' sign and 'F–k It, Let's Disco' notebook, will all be altered.
We also found heaps of Christmas merchandise, a printed sign and a notebook all with profanities that have not been filtered on their website.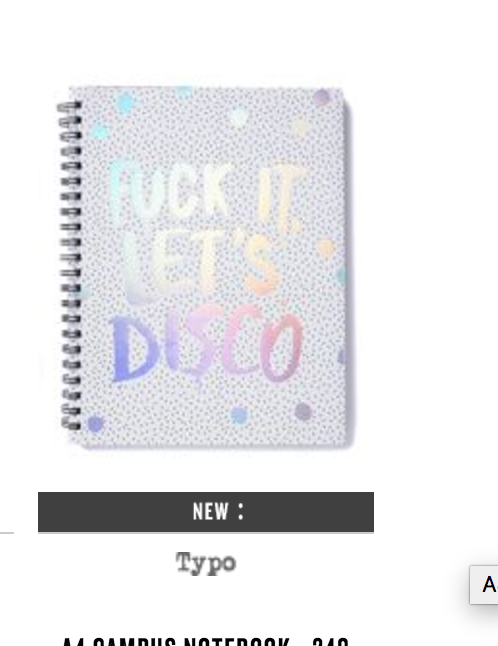 Typo has said "While some of our products are more irreverent than others, we do appreciate that as a gift retailer, our customers fall either side of our target audience of 18-35 so where relevant we use censor stickers on products not appropriate for a younger audience.
"The product in question should have been censored, and we are taking steps to ensure this takes place immediately.

"We'll also make any necessary changes to our product displays to make certain they are less prominent within the store."
Some customers have asked for the products to be removed from sale.
Love this? You'll love this bit from Will & Woody – catch the boys weekdays from 4PM on KIIS 1065