Walking alone at night can be terrifying, especially for women. Catcalling, creepy stares and feeling like you're being followed is a regular occurrence.
Plan International Australia has an interactive map of Sydney for girls and young women to collect data on street harassment and public safety.
'The streets of Sydney are our domain. Here, we should feel welcome, valued, safe and included,' the Free To Be website reads.
Since launching in April last year, close to 3,000 women have added to the map.
One woman writes: 'Man in a green hoodie sat almost on top of me waiting for a train at Kings Cross station. He kept staring at me and followed me to Town Hall station where I changed platforms. He persistently stood uncomfortably close to me and then followed me on a second train to Wynyard station.'
Women's experiences are kept anonymous and the idea is simple: 'bad spots' are identified by sad faces and 'good spots' by happy faces.
Clusters of 'bad spots' were prevalent around public transport routes, with Central bus station, Central Station, St Peter's Station, Blacktown Station and Parramatta Stations all repeatedly identified as high risk areas.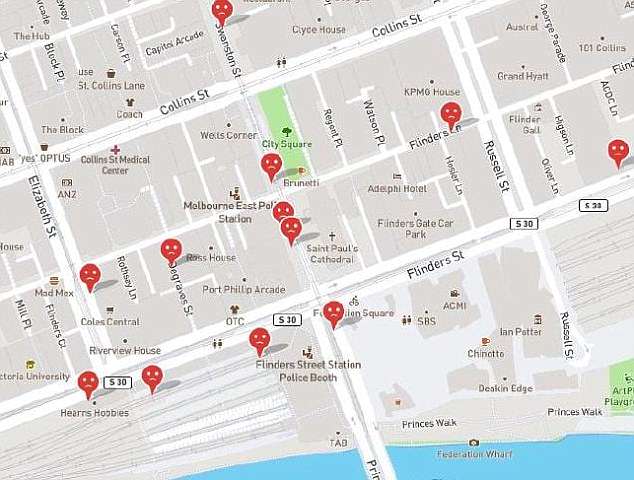 Circular Quay, Central Park, and University campus' such as UNSW and Macquarie were identified as safe and comfortable areas.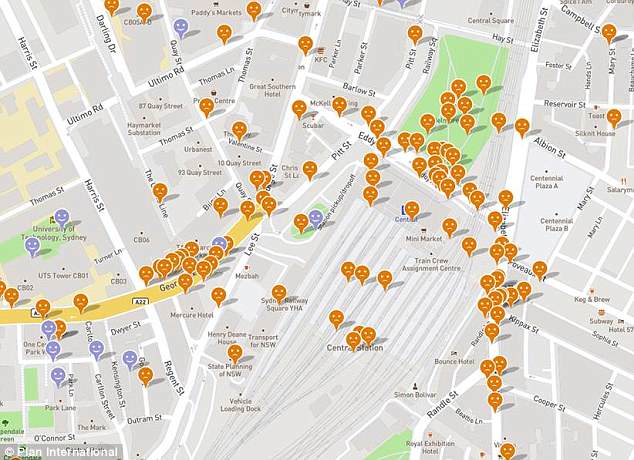 Learn more HERE
The Sydney Free to Be map will remain open for entries until May 28. The data will be collected and analysed by researchers from Monash University's XYX Lab, which will provide insight into the best and worst areas of the city, what makes a city safe or dangerous for girls.
Want more? Get more from Kyle & Jackie O!