A modern reboot of Xena: Warrior Princess is in the works, 20 years since it debuted on screens.
No word yet on whether Kiwi actress Lucy Lawless, who played Xena in the original series, will have a role to play in the remake.
Sources have told The Hollywood Reporter they're hopeful Lawless will have both a role on screen and behind the scenes.
Xena, which was a spin-off from the popular series Hercules: The Legendary Journeys, ran from 1995 to 2001 for six seasons and was shot in New Zealand.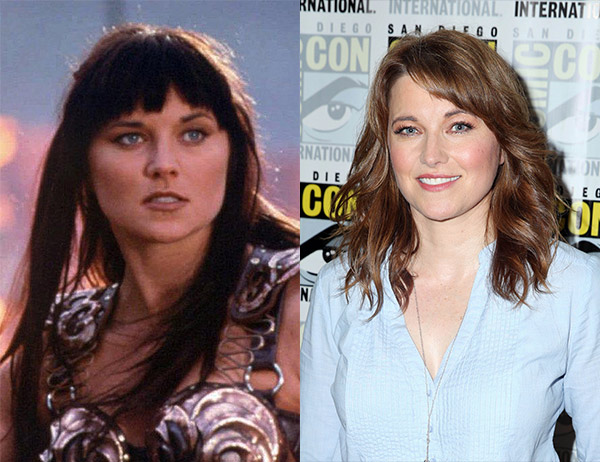 Photo: Lucy Lawless then and now
Fans have been asking for a reboot or a movie for years, and is one of the most common questions Lawless fields when being interviewed.
"I'm always being peppered with questions [about] when the Xena movie is coming. Guys, I'm pitching my arse off to make it happen, whether it's with me or not," she told HitFix at Comic-Con recently.
It's understood the new Xena "would have to have the charisma and charm of Lawless and the smarts of The Hunger Game's Katniss" according to THR.
The drama is in the extremely early development stages and is being eyed for a 2016 release.
AAP
Photos: AAP
Want more? Get more from Kyle & Jackie O!