Get ready to LOL your little bums off, because Forever 21 have taken their accessory game to a level that we didn't even know existed.
Chokers, you'll agree, are having a ~serious~ moment; actually, anything even remotely related to the '90s is back and bigger/ badder than ever.
But the American-based fashion chain appear to have taken that bigger/ badder thought process and just run with it, coming up with a choker so frickin' chunky, it looks like a straight-up neck brace.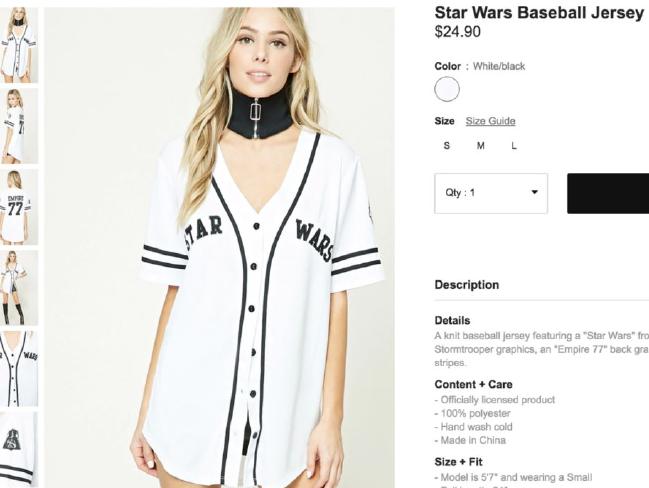 Like, Regina George probably wore something similar when she was transitioning out of that floral-wrapped contraption, just to make sure she was well and truly recovered before she started playing sport.
Twitter, obviously, called bullsh*t.
Ya'll taking this choker fad too far…shorty wearing a neck brace 😕 pic.twitter.com/3QQLFD7q9v

— papi mike 🇬🇭 (@MagicMiiike) November 30, 2016
LOL im dead. @Forever21 definitely taking the choker game too far pic.twitter.com/V6S7twX5FJ

— cq (@clynnaq) December 2, 2016
Is it me or is forever 21 going a little far???? Is this a choker?? I guess I don't understand current trends pic.twitter.com/O3aaXClpkn

— katy (@katykirk13) November 30, 2016
And neither do we.
It looks like Forever 21 have pulled the item from the website, though, so sadly we may never get to see this trend taking off.
WATCH: The First Trailer For Guardians Of The Galaxy Vol. 2 Is Here!
Love this? You'll love this bit from Will & Woody – catch the boys weekdays from 4PM on KIIS 1065