We've all heard of the 'beer rinse', which is supposed to be supremely nourishing for your hair.
Oh, you haven't? Well you should, it's pretty awesome – if you don't like smelling like a 70-year-old man that's been sitting on the same bar stool for a week.
Well, rinsing your hair with Coca-Cola is the new trend to try, and it's been made famous by British IT girl, Suki Waterhouse.
The ex-girlfriend of Bradley Cooper swears that rinsing her locks with coke helps with defining her natural waves and makes them softer!
According to Bustle, one of their journalists tried it out, and this is what happened…
"As my hair dried, it felt clumpy and kind of hard. I twisted my hair loosely and let it sit for a little while, then flipped my head over and blasted the roots with a blow-dryer for about two minutes. By the time I was done, my hair had TONS of body and volume. Too much, actually. Other beauty bloggers raved about how soft their hair felt from the Coca-Cola. Mine was kind of soft, but I didn't feel too much of a difference from my normal texture. It felt more like Suki Waterhouse had described it — tousled, almost like I had just gotten home from the beach."
Here's what it looked like after she dried it: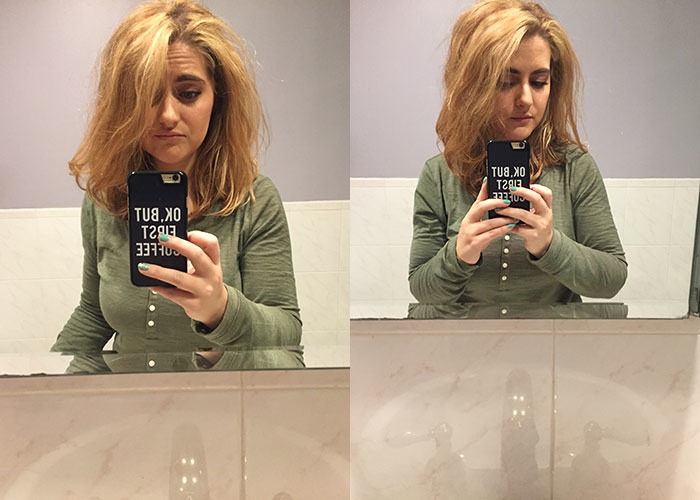 The verdict?
"It was nice to have the extra body and volume, but maybe this would work better for women with curlier hair or women with fine, limp hair who are looking for more oomph. So, sure, it's worth trying, even if the look it gave me was not quite as, well, refreshing as a newly opened soda."
Source: Bustle
Love this? You'll love this bit from Will & Woody – catch the boys weekdays from 4PM on KIIS 1065