I don't know a girl who doesn't love a big, FULL flutter.
I'm talking about eyelashes, and so of course when I got asked to review a fairly new treatment known as a 'lash lift', I was pretty pumped.
Now, after having it done, I have to say I think of a 'lash lift' as the 'shellac' of the lash treatment world.
As in, it gives you the effect you want, without anything 'false' – it's just accentuating what you've already got.
Cool eh?
For my treatment, I hopped on over to Sharon Lee in Woolahra. She's basically the Queen of brows and lashes, so I knew I was in safe hands.
Basically, I lay back on what can only be described as the 'Ferrari' of dentist-style lay-back chairs and she proceeded to place a small tube at the base of my top lash line.
(Pardon the unkempt brows, they got a scuffed when my make-up was taken off!)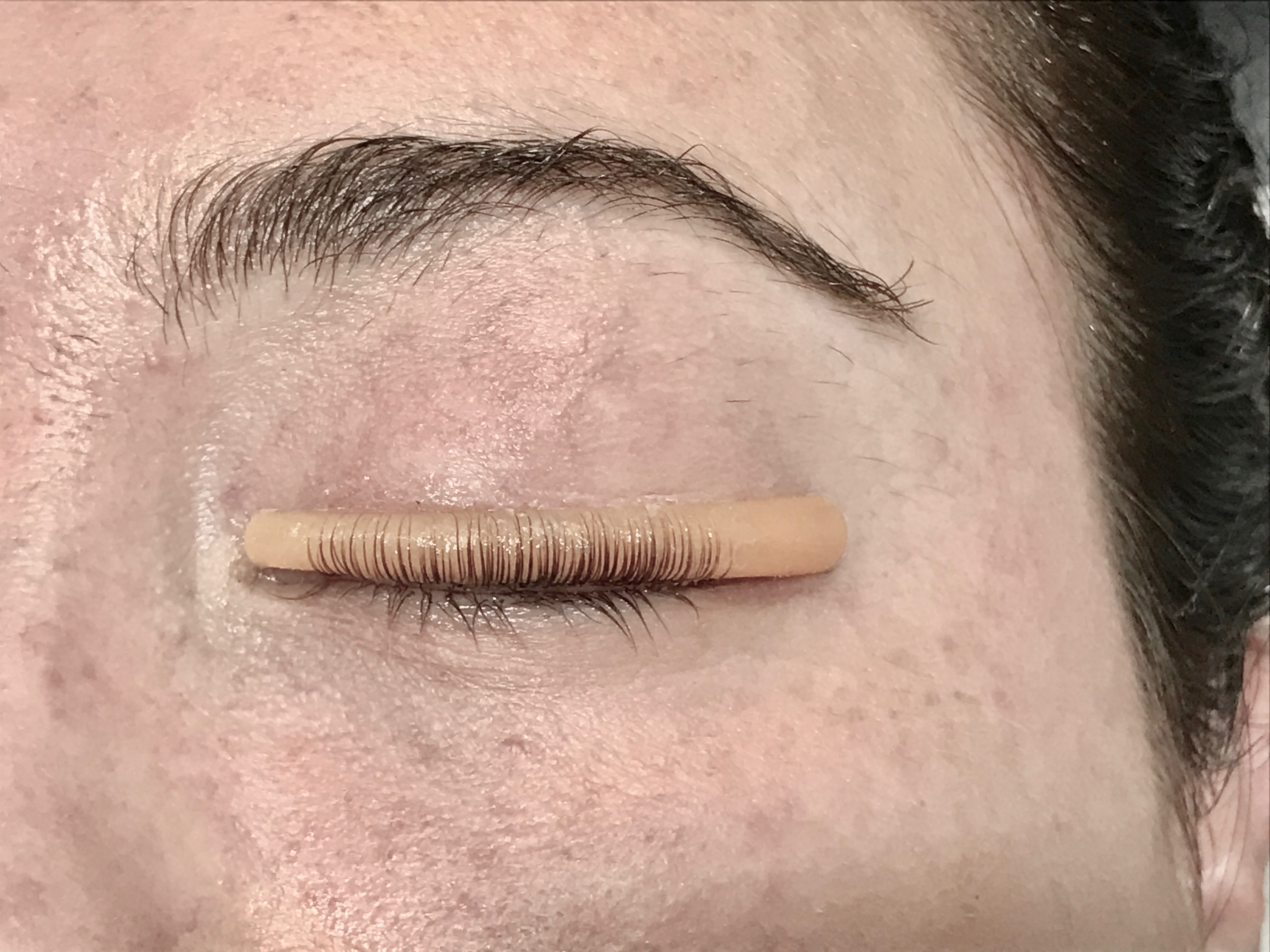 From there, the lashes are cured over the tube, and create what you can imagine is the 'perm' effect that makes them curl upwards.
My lash technician told me that I had shorter lashes, but a lot of them, so she used the smallest tube on me.
However, lash serums like Lilash can help encourage your lashes to grow and people actually do move up lash tube sizes, so that they're rocking a bigger effect each time – fancy that! After that, my lashes were tinted and the tube was removed.
The change was SO OBVIOUS. It looked as though I had used an eyelash curler and lashings of mascara, but they were BARE.
The coolest thing is they ALWAYS look like that – and will for the two-three months, until I begin a new 'lash cycle' (the old ones grow out and new ones grow in their place).
In case you can't tell, I'm a fan!
Reason being, eyelash extensions can make your eyes look super bare when they eventually fall out, and you have to be careful about how you take care of them.
A lash lift is all of the effect with none of the worry, because your lashes are your own and can endure more than falsies.
A lash lift at Sharon Lee will set you back around $185.
Want more? Get more from Kyle & Jackie O!