If you're a man or a woman who hates the lily white look, odds are you've had some experience with fake tan before.
I liken a fake tan to a relationship; perfect, even flawless at first, with all the fun and frivolity, before the need to maintain it kicks in, you find yourself hard at it, moisturising to keep it from fading away, and before you know it, the cracks begin to show – it's over, and you have the scars to prove it.
Yep! When a tan starts to fade away, it leaves your skin looking terrible; splotchy and disease-ridden – and getting rid of that look is even worse.
I find myself calculating in my head when to tan so that I'm not left in the 'tan fade zone' on a day when I need to show a little skin. It controls lives.
That's why I found THEIA so appealing.
THEIA is an express fake tan remover, that gets rid of your tan in JUST. ONE. SPRAY.
I KNOW.
To use it, you spray it on your skin, leave it for two minutes and then wipe it clean with a removal cloth. Then you spray a liquid micro peel on your skin and begin small circular movements, which gets rid of any tan residue the spray missed and soothes your skin with botanicals.
HOW LIFE-CHANGING IS THAT?
It's also made with good stuff that won't harm your skin, like aloe, camomile, orange oil, argan oil and acai berry – and no nasties, like sulphates, parabens and harsh preservatives.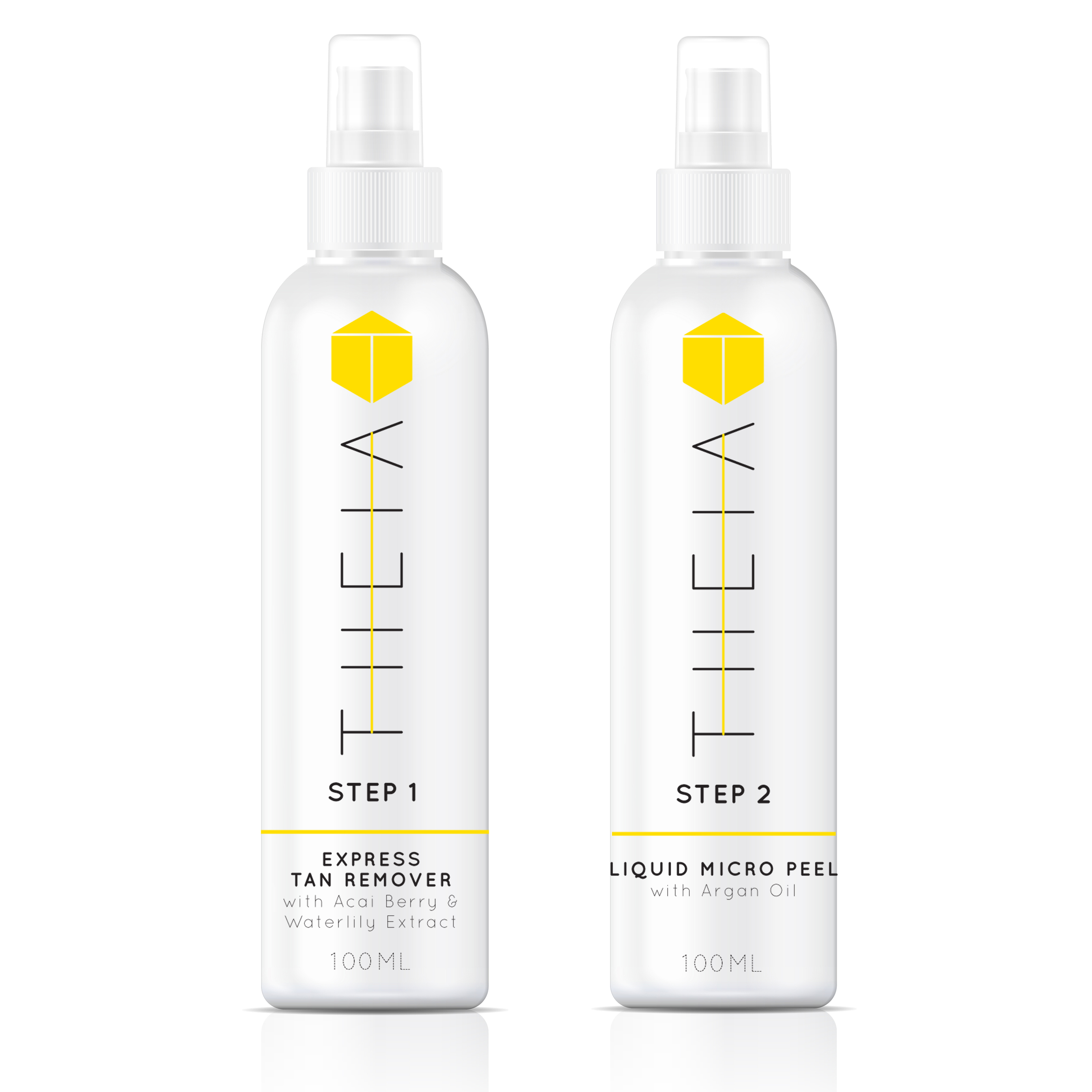 So, here's the deal. Right now THEIA is in production and will be available in August online and through selected retailers. Keep an eye on the Facebook page for more info!
Love this? You'll love this bit from Will & Woody – catch the boys weekdays from 4PM on KIIS 1065