Are you one of those girls who knows there's an orgasm in there somewhere, you just struggle to find it?
You blame stress, tiredness and inhibitions on it's constant failure to appear, but really – you're just doing it wrong.
The female orgasm is harder to achieve than you may think. It takes a certain kind of trigger to initiate, which can only be achieved in certain positions.
Vanessa Marin, a licensed sex psychotherapist worked with Bustle to determine the best sex positions to achieve such a result.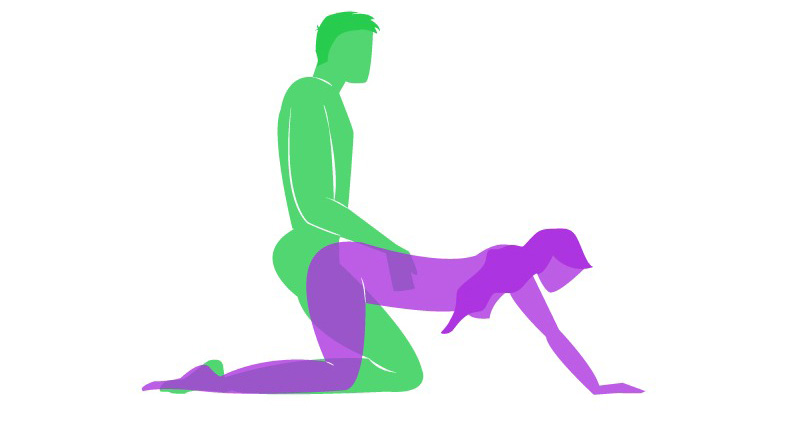 Doggy Style
On your hands and knees, have your partner on his knees behind you. Arch your back a little and have him hold your hips as he thrusts into you.
This position works well due to the deep simulation. The angle means that he can get deeper into your cervix and have a greater change of hitting your g spot.
Girl On Top
Have your boy lie on his back, climb on top and assemble one leg on each side of his torso. Many movies have taught us that the girl should then bob up and down in this position, but back and forth is actually easier and very effective.
Being on top gives you complete control over the pace that you go as well as the angle and depth. It's much easier for a woman to get comfortable in this position.
Sideways Straddle
This one is a little more complicated, but definitely worth it for both of you! Simply get him to lie on his back with one knee bent and his foot on the floor. You then climb over the raised leg and lower yourself onto his groin, facing the bent knee.
You then essentially straddle his upper thigh of the bent knee, and guide his penis inside you with your hand. You'll be rubbing his groin area as you rock back and forth.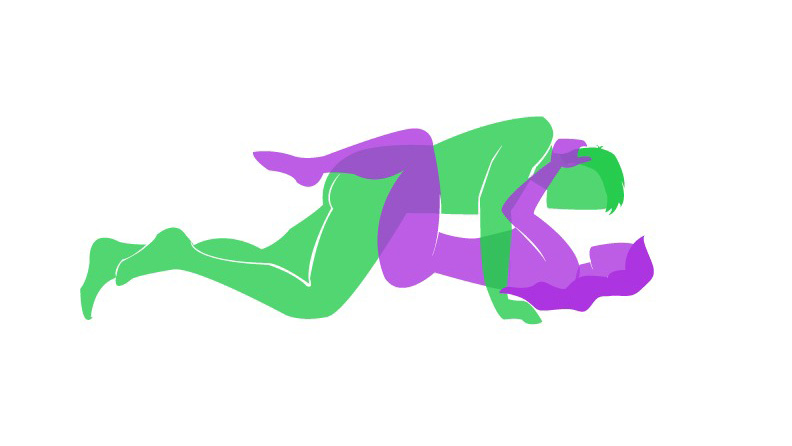 Coital Alignment Technique
Starting off in the missionary position and you on your back, get him between your legs. Have him pull his body up towards your head so that his body is slightly higher up than usual. It should be more of a grinding method than thrusting in and out.
Raising your legs so that they press against his hips only 'ups' the stimulation for both of you. Changing the alignment of your pelvis means that his pubic bone can rub up against your clitoris, causing maximum sensation.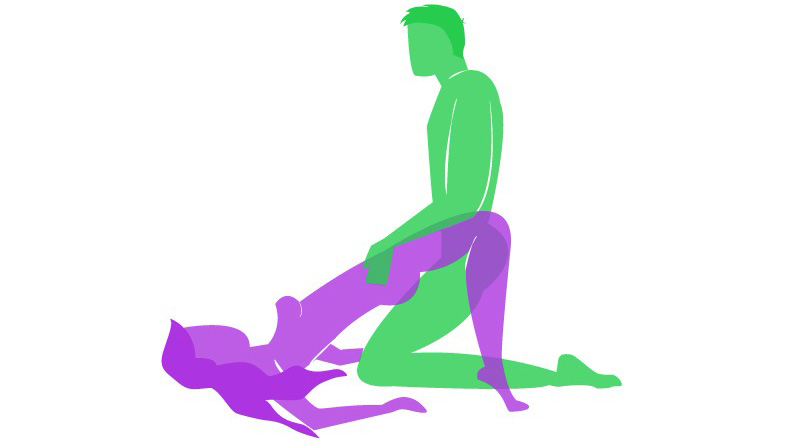 The Bridge
Also a position that calls for a missionary start. Have him sit up on his ankles with his knees spread wide. While staying on your back, plant your feet flat on the ground either side of him and lift your hips in the air.
Then encourage him to grab your hips and guide your thrusting.
This position is great as it creates very deep stimulation and reaches a nice angle on the G-spot.
Source: Bustle
Gifs via giphy.com
Want more? Get more from Kyle & Jackie O!