If you're a girl, you'll know exactly how hard it is to get ready in the mornings.
There's like 65 steps to get through, especially if your hair needs a wash. Ugh.
So, if you're short on time and in need of a quick fix, it's important to do at least one thing that can make you look amazing – and you know… save your life. The answer? Skin-perfecting tint with sunscreen.
Why?
Unlike everything else, our complexions are the one thing females have consistent problems with. There's discolouration, uneven skin tone, blemishes, redness and pigmentation to contend with, just to name a few.
So, why not choose a product that can be applied in like, four seconds and protect you from the sun as well? Why? Well according to research conducted as part of Alpha-H's #allaboutSPF campaign, 66 per cent of Aussies will be diagnosed with skin cancer by age 70.*
Scary, isn't it?
Even scarier, Australia has the highest incidence of skin cancer in the world and melanoma is the most common cause of death in people under the age of 34.
Worse still, only 15% of people are applying the recommended amount for effective protection.
So, if you're only going to do one thing girls, make it count!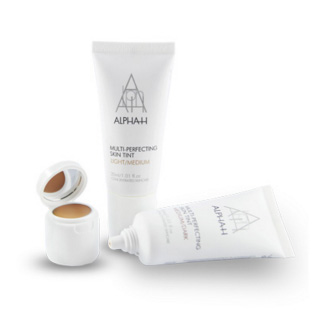 Try: Alpha-H Multi-Perfecting Skin Tint
Love this? You'll love this bit from Will & Woody – catch the boys weekdays from 4PM on KIIS 1065