When it comes to Halloween, it's always a hard one for girls.
We always want to look a little scary, but also a little sexy – and it's a fine line trying pull it off without skewing too far either way.
Well, the arrival of the sugar skull is the perfect antidote to Halloween costume hang-ups, because it's impressive, scary – and sexy all at the same time.
The legends at Napoleon Perdis showed us how it's done:
#1: Prep, prep, prep!
Begin by cleansing and priming your skin for a perfect base. Next, apply a generous coat of black mascara. Add a light foundation all over the face (a few shades lighter than your natural colour) to appear skull-like and set with a light dusting of powder. Get heavy-handed with a translucent white powder if you want to look REALLY light.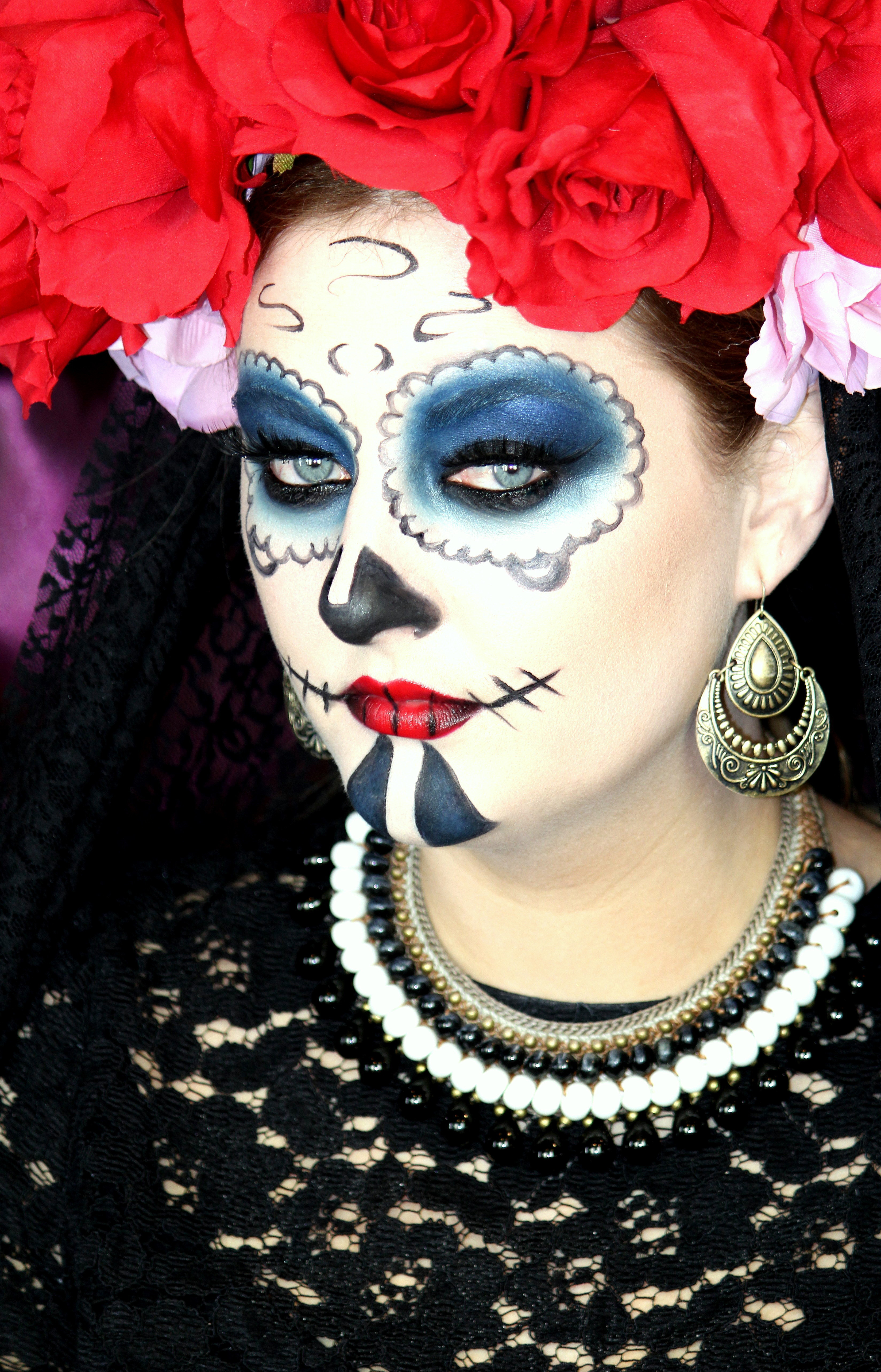 #2: Create your look
– Start by applying a blue eyeshadow in a circle shape around the eye and over the eyebrows using a medium sized domed brush.
– Sweep a red/deep pin shadow around the hair line and under the cheekbones to add warmth to the skin using a large blush brush.
– Add intricate swirls to the forehead using a black liquid liner. Ensure the design you create is thin and is mirrored on both sides.
– Apply to the eyelid and the top and lower lash line for a dramatic look. You can't be too heavy-handed here.
– Achieve a skull-like appearance by applying liquid liner to the tip of the nose, making sure to leave a strip down the middle to avoid looking like a cat.
– Give your eyes a floral look by adding small circles around the blue eyeshadow mimicking the look of small petals.
– Next mimic the look of stitches by pressing the tip of your black liquid liner onto the outer corners of the mouth and drawing a thin line. Next add with vertical stripes. –
– Finish with a swipe of bright red lipstick for a luscious result, adding more vertical black lines on top with your liquid liner – and make sure to add false lashes.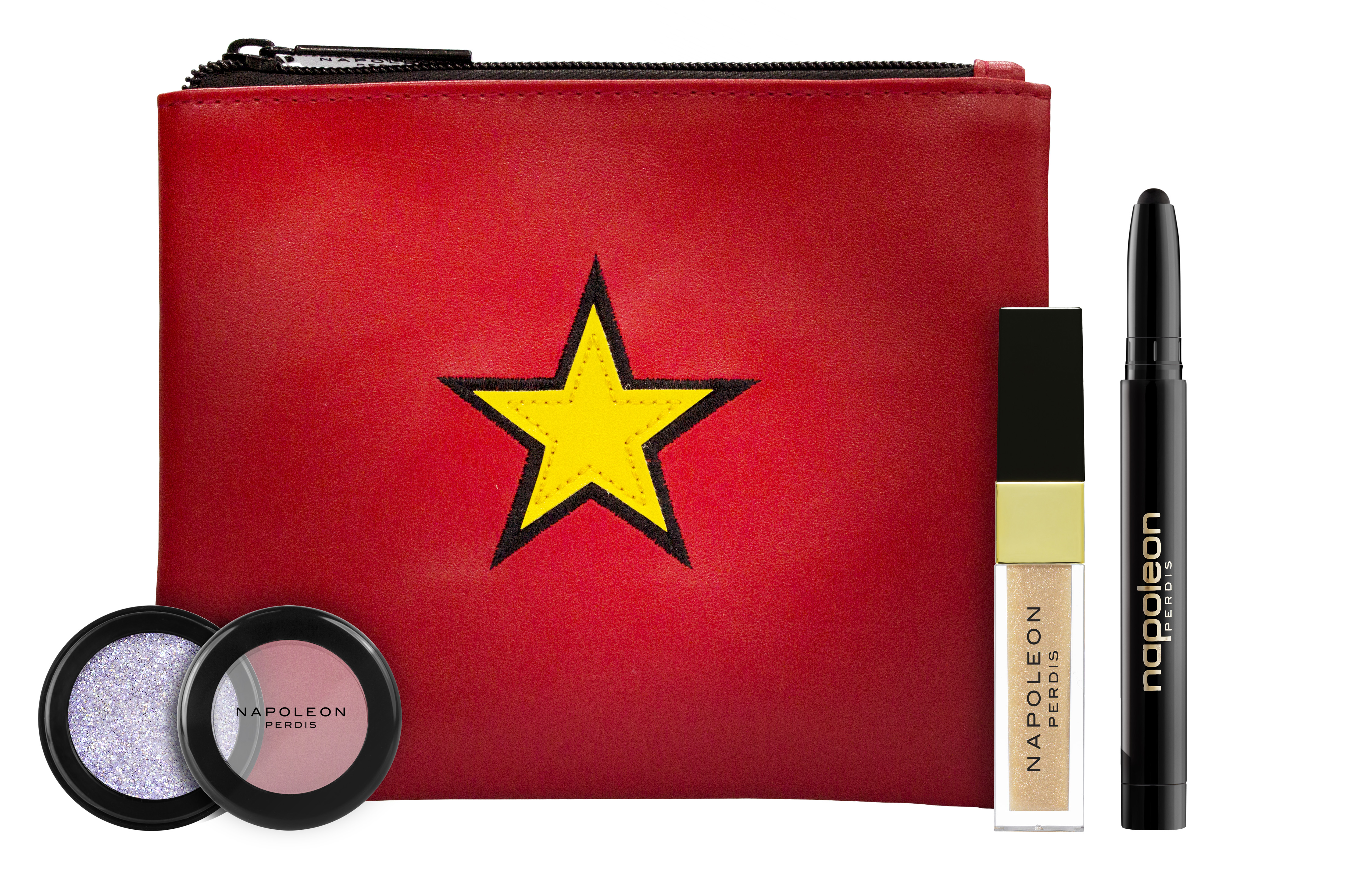 To perfect this look, try using the Napoleon Perdis Halloween Heroes Pack, (RRP:$59)
Want more? Get more from Kyle & Jackie O!