For all those gals who hate wearing dresses, it's time to rejoice!
Because Kaley Cuocco's proving that the most stylish dress doesn't necessarily have to be very dress like…
On the red carpet for the Critics' Choice Awards, The Big Bang Theory star stood out among the sea of dresses.
While from the back it looked like any other gown, when the star turned around she revealed she was in fact rocking a top and pants.
In what has to be the most stylish interpretation of a mullet you'll ever see, Kaley was all business at the front and party at the back.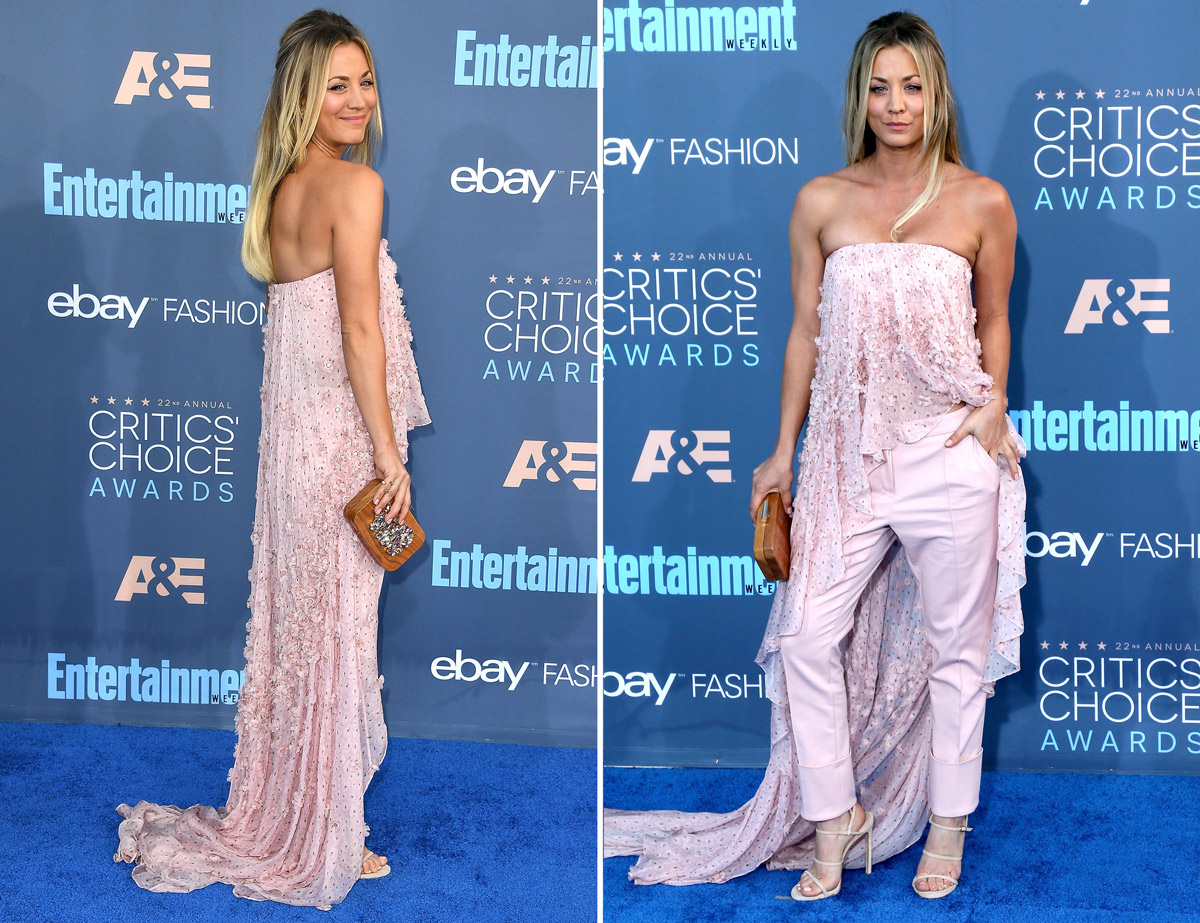 And it's a look we can't get enough of!
Seriously, no need to worry about flashing, or shaving or tripping over the front of your dress. What's not to love?!
Photos: Getty
TRENDING NOW: This Is The Ultimate Summer Hack For Beating Beach Traffic!
Want more? Get more from Kyle & Jackie O!