WARNING: Graphic Dramatization
It's hard to believe that this ACTUALLY happened, but sadly it did.
The following clip from Untold Stories Of The E.R. renacts the moment Dr. Brian Snyder, an emergency surgeon, walked outside his hospital to discover a bleeding, pregnant woman sitting inside her truck, surrounded by her panicked husband and concerned bystanders.
Dr. Snyder knew the woman, Andrea, was going into labor right then and there and there was no time to waste. Unable to move Andrea, Dr. Snyder heroically delivered the newborn baby girl right there in the front seat of the truck.
After one last bit push — and a frightening moment where the baby's umbilical cord was wrapped around her neck — a crying, healthy baby girl was born. Dr. Snyder wrapped the baby in a towel and placed her on Andrea's chest.
What happened next is beyond words…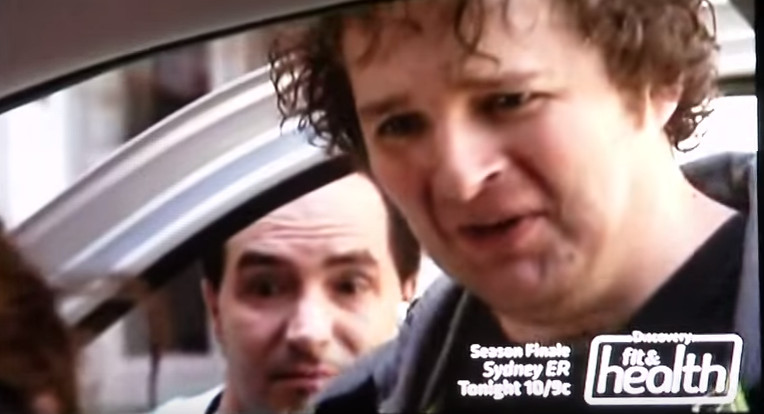 Dr Snyder thought Andrea's husband, visibly overwhelmed with emotion, was going to pass out from all the shock, but instead…he looked his wife right in the eyes and said "Hun, this is our new car! Our interior was special ordered! You couldn't have waited 15 minutes?!"
This dream husband was being dead.set.serious.
After her husband's extreme lack of sensitivity towards the fact she had just miraculously and amazingly given birth to their child in a frightening and dangerous situation, Andrea punched him straight in the face.
Now the whole family were in need of medical attention: Andrea, who just delivered a baby; her daughter, who needed a warmer; and her husband, who was knocked-out COLD on the ground.
WATCH THE VIDEO: Rude Husband Yells At Wife For Giving Birth Inside His Truck. WARNING: GRAPHIC DRAMATIZATION
The reenactment of the birth has received over six hundred thousand views on YouTube and has sparked debate in the comments section over whether the new mum was right to use violence against her husband.
What would you have done in this jaw-dropping situation?
Source: Little Things
TRENDING VIDEO: JonBenet Ramsey's Brother On Why He Is Speaking Out For The First Time About His Sister's Death
Love this? You'll love this bit from Will & Woody – catch the boys weekdays from 4PM on KIIS 1065