Lynsey Bell knew her baby was smaller than it should have been when she went for her 28 week scan, however hospital staff told her to try not to worry and to come back in four weeks (at 32 weeks pregnant) for a follow up scan.
Lynsey knew what they were concerned about because she had suffered with pre-eclampsia during her three previous pregnancies.
The disorder usually develops in the third trimester of pregnancy and is characterised by high blood pressure, fluid retention and large amounts of protein in the urine.
Over the next five weeks Lynsey experienced pain, nausea and swelling.
Eventually she was admitted to hospital in the UK and a doctor performed a scan.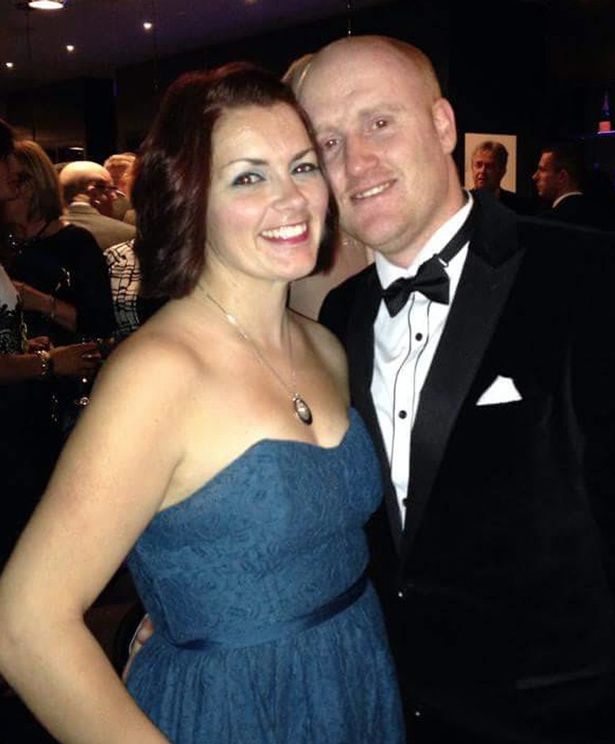 Lynsey's worst nightmare was confirmed. There was no movement in the scan and no heartbeat, little baby Rory had passed away.
As Mark tried to comfort Lynsey after she was given the news, a pain ripped through her and she was told she needed to deliver the baby straight away.
Only as she went to deliver, blood came gushing out and the doctor revealed she was haemorrhaging.
Lynsey would need a caesarean section.
When she woke up she was told that the doctor had performed a hysterectomy and she'd been transfused with 15 litres of blood.
Lynsey had developed serious pre-eclampsia that had caused her placenta to detach from her womb causing the hemorrhage.
She had also been in a coma for a few days and during this time, baby Rory had been placed in her arms and Mark took a picture.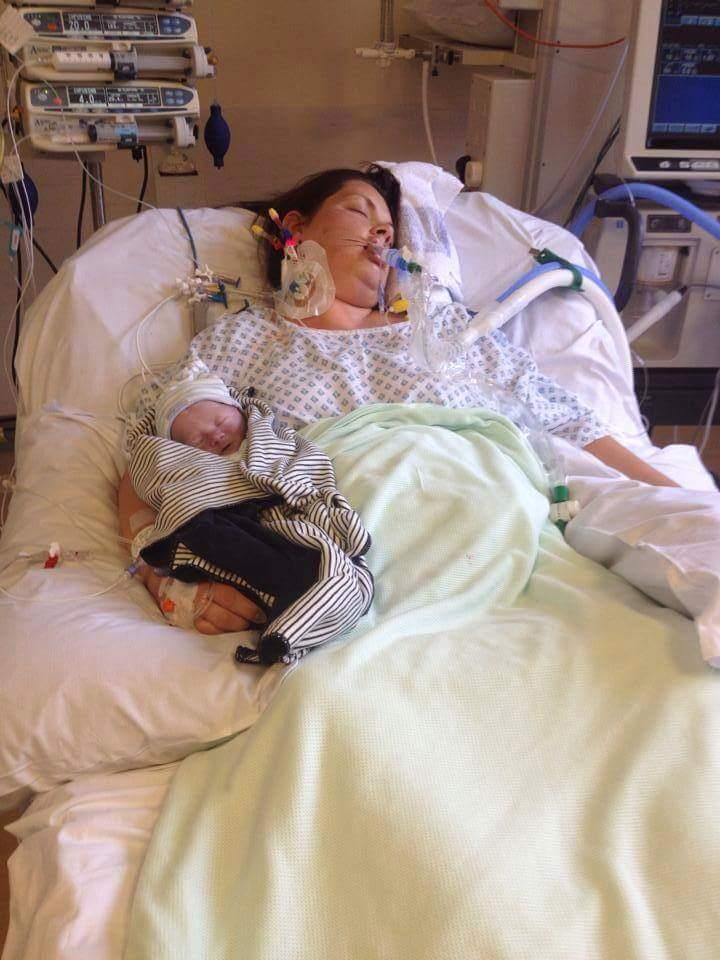 Initially Lynsey didn't want anything to do with her stillborn son, who was being kept in a cold room in the hospital, but eventually she began to want to spend time with him and both her and Mark would cuddle him and kiss him a little bit every day until Lynsey was well enough to be discharged.
"For 15 days as I recovered, we saw Rory as much as we wanted," said the heartbroken mum."
"My only fear was letting him get too warm. 'Put him back' I told Mark if I felt we'd cuddled him too long. I wanted to preserve my boy for as long as we possibly could.
"When it was time for me to be discharged, we visited Rory in the hospital ward and then in the funeral home, and then we took him back to our family."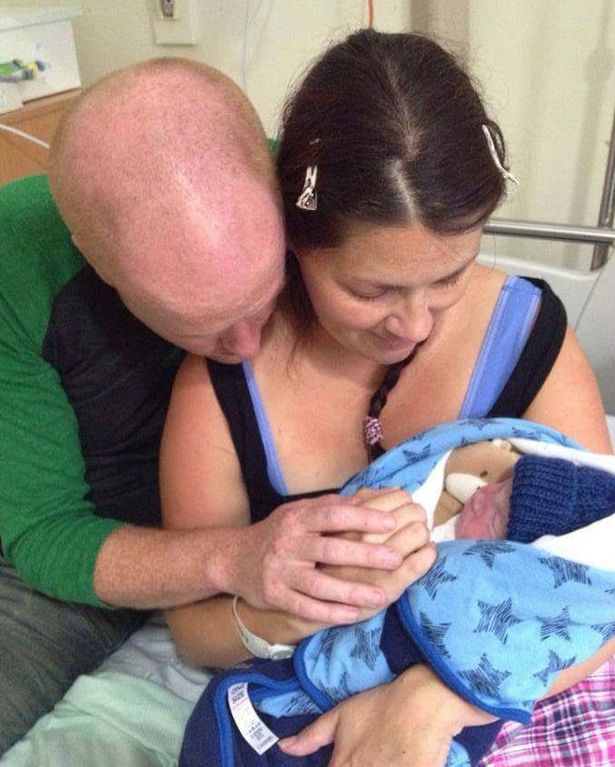 Rory is buried beside Lynsey's grandfather and she keeps a candle burning by the grave.
"Sometimes I wonder what would have happened if I'd been induced early," Lynsey said. "Would Rory have been OK? But I try not to let those thoughts consume me. I've got three children who need me and I'm lucky to be alive to be their mummy."
Source The Mirror
Images via Alice Mcintyre
Want more? Get more from Kyle & Jackie O!