So I was scrolling through facebook over the weekend and honestly, I get targeted ads for some of the most random stuff sometimes…
But this store got me.
With this ad-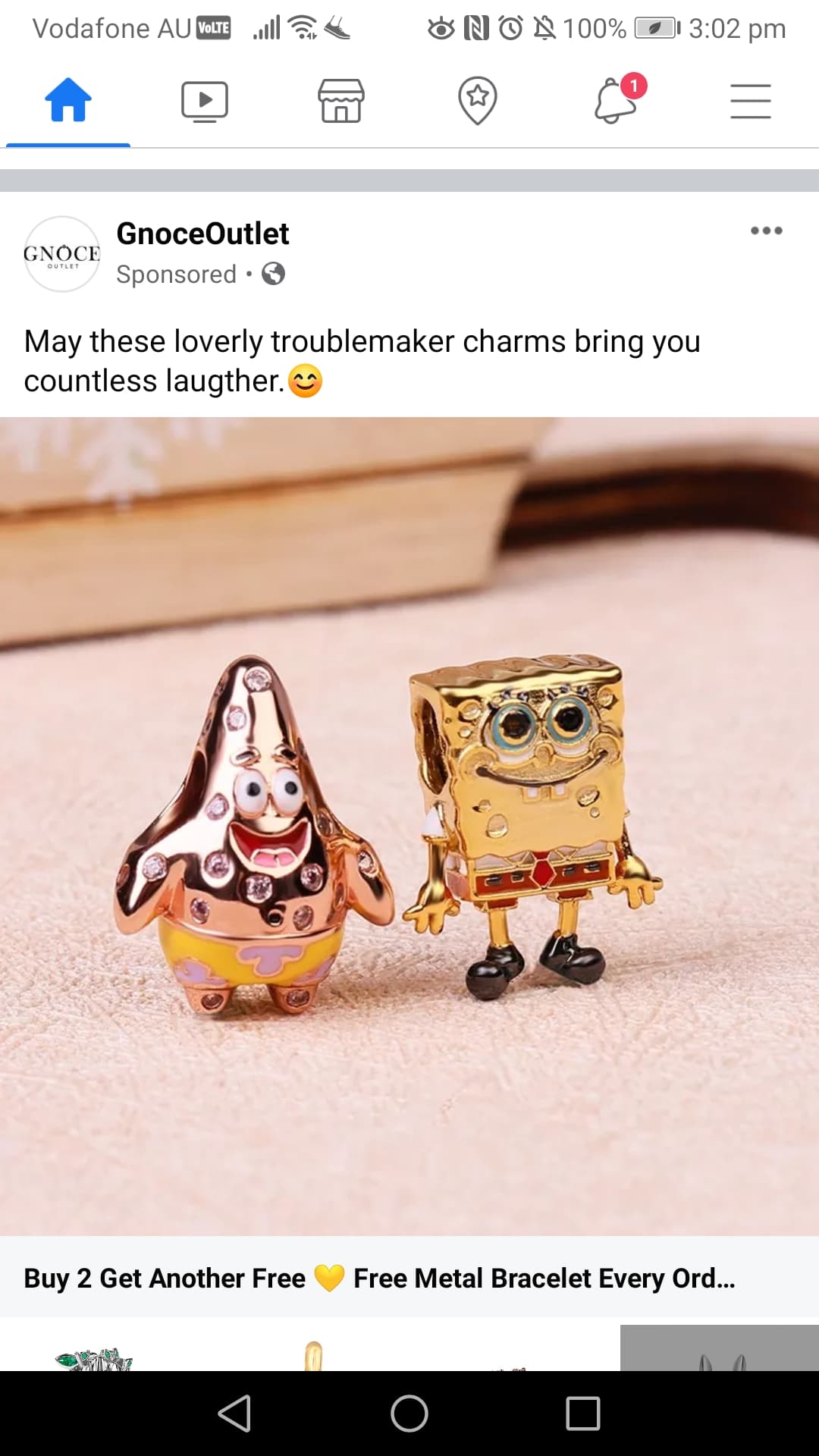 The little charms of Spongebob and Patrick just looked SO ADORABLE, so I went on their site…just to have a look ya know?
And it's a WONDERLAND of charms from South Park, Naruto and Tim Burton characters to cute food and animals.
It's really dangerous for someone who's sitting at home with nowhere to go..
I'm not gonna lie though, they're pretty flipping expensive.
The store is doing a buy 2 get 1 free promotion at the moment but…
Retailing at roughly $50 a pop, it's on par with a Pandora charm without the iconic branding?
So maybe not a good idea unless you'd kill a man for a diamanté encrusted Jack Skellington face on your wrist.
Want more? Get more from Kyle & Jackie O!