YouTube Makeup Artist Morgan Hanbery is our new spirit animal and should be yours too…
Type the term 'makeup tutorial' into YouTube and you'll be served with close to 7.8 million results! The market is SATURATED with bloggers trying to make it in the beauty space by offering tutorials on 'How to pull off a bold lip', 'The best way to apply a winged liner', 'Blush or bronzer? Which one to use and when' etc. etc. While these tutorials can be super helpful to the beauty-impaired (I still can't get a wing right tbh – TEACH ME YOUR WAYS ADELE!), they're not exactly ground-breaking or particularly interesting.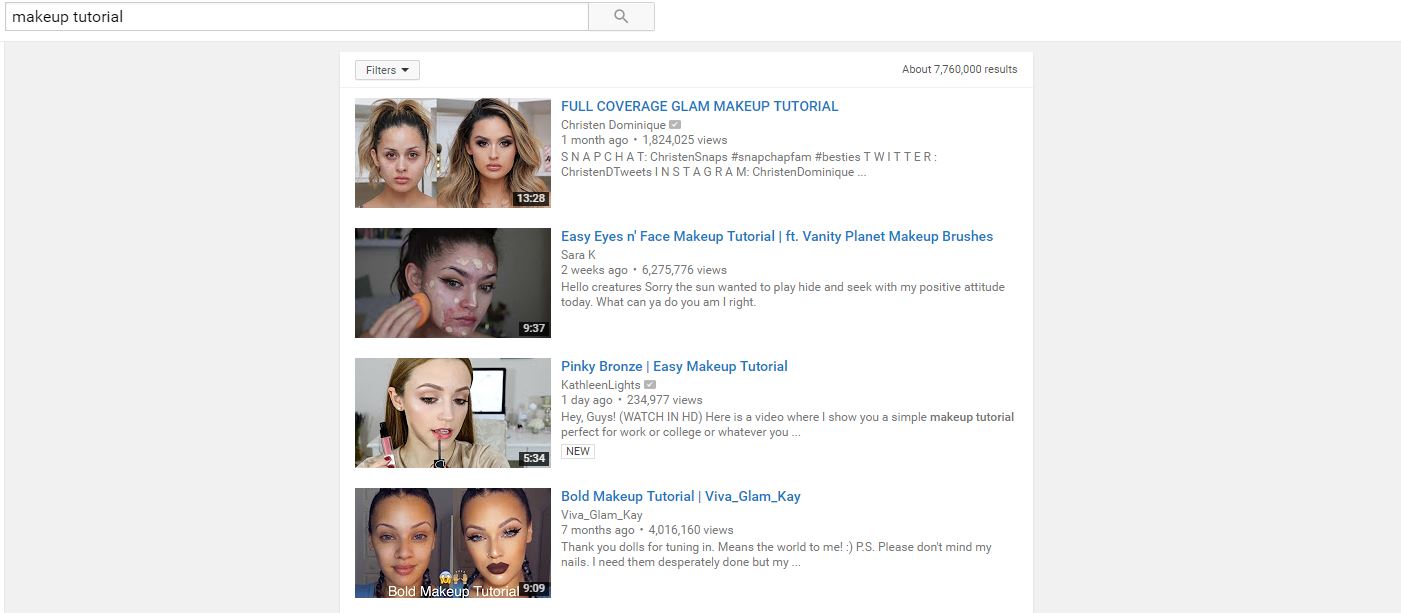 Enter Morgan Hanbery.
Morgan is the absolutely HILARIOUS gal behind the 'Bullsh*t Makeup Tutorials', which went viral in early August, and for good reason. Her videos are pretty much parodies of ALL the other makeup tutorials we've come to expect from YouTube beauty bloggers and we guarantee she'll have you laughing out loud.
Watch Morgan's videos and you'll find out which foundation "the guy at Sephora talked [her] into buying", see the translucent powder that "looks like crack cocaine" and lol as she applies her, "old ass, lumpy ass, brown ass" mascara. Morgan is literally all of us and it's her realness that has gained her over a million views in just a month! #bowdown
Morgan tells bustle.com why she thinks she's been so successful, "I think what makes me different from a lot of people out there is that I don't really care what people have to say about me or what anybody else's opinion is. I post what I want because I'm confident with myself and I feel like if you're confident you do what you want and so I do what I want and people see that and they see that I'm not fake and I'm not going to put on a show to please anyone." AMEN SISTER FRIEND!
Did we mention she's only 18? Yep, girl is slaying!
Love this? You'll love this bit from Will & Woody – catch the boys weekdays from 4PM on KIIS 1065