What do diamonds and our incredible frontline workers have in common? They're both priceless.
At the moment, as we work together to fight COVID-19, our frontline workers have been risking their own health and safety to look after others to help us get through this tough time.
While it's been draining for them, emotionally and physically, they've kept going. And to us, that makes them absolutely priceless.
And so Kyle and Jackie O wanted to reward these amazing people and say one massive THANK YOU for all of their hard work, by dropping off a special delivery at their front doors.
Kyle and Jackie O love to treat their listeners, and so we thought what better way to brighten up the day of some extra special people than with DIAMONDS!
We put the call out to the whole of Sydney to nominate anyone working on the frontline and tell us why they thought they deserved a little sparkle in their lives. The response to this was truly overwhelming.
Over 1000 of you nominated someone special, telling us their incredible stories and what they've been through as we face this completely unprecedented pandemic.
While it was incredibly difficult to choose, Kyle and Jackie O picked five of these frontline workers to receive their special delivery. And it's safe to say that their reactions when they saw what we had left them were priceless too!
At their front doors, they found Diamonds from House of K'dor, a bottle of champagne and a voucher to stay at the luxury Intercontinental Sydney in Double Bay.
While we know it can't make up for some of the things that these heroes have had to face, and are still facing thanks to the coronavirus, we hope that it shows them just how much we appreciate everything they do.
Watch our special Diamond Door Drop take place in the video above! But just a warning, make sure you've got some tissues close by!
Here's a bit more about our winners.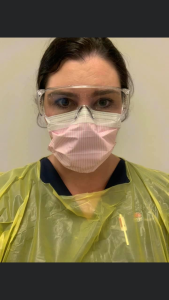 Ashleigh was nominated by her mum who said:
"My daughter Ashleigh is a nurse at Royal North Shore. She works 12 hours shifts & is such a beautiful, caring nurse. I'm so proud of her.
She's had to cancel her wedding, kitchen tea & hens weekend… Now she feels she has to put her plans to have a honeymoon baby on hold."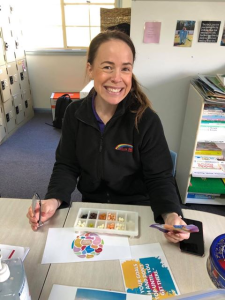 Amy was nominated by her sister who said:
"Amy is the director of a childcare centre and has been working all the way through the COVID-19 crisis. I know it has at times been really tough for her… trying to find groceries so they would have food to feed the children. She has been a constant source of support for her staff and families during this crisis."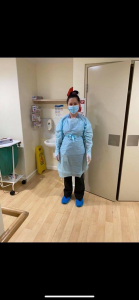 Shannae was nominated by her partner who said:
"Shannae works in the Newmarch House in Penrith, which has seen multiple deaths and Coronavirus cases among the residents… The extra precautions & extra workload is crazy, as well as having the media on their back… But she's still put her hand up to stay in a hotel, unable to see family and friends for weeks, just so she can do extra shifts.. Shannae is so caring, positive and hard working, and a surprise gift like this would make her so happy in this grim situation."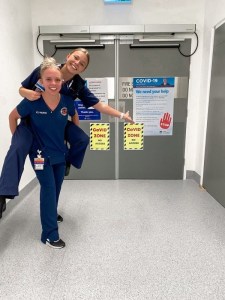 Emily was nominated by her sister who said:
"Emily has Lupus, an autoimmune disease, and still goes to work every single day, potentially putting her own health at risk to help those in need. She is cherished and thanked by all her patients, patients' family & staff."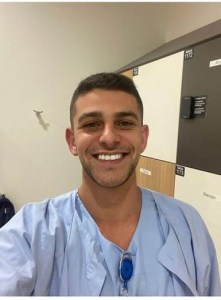 Andrew was nominated by his aunt and sister who said:
"Andrew has worked around the clock in ICU Blacktown Hospital without one single hesitation. It takes a very special person to do what he is doing. Thank you Andrew, you are an angel."
Once again we would just like to say a massive thank you to every single frontline worker. What you do is incredible and we hope you never forget that.