There's now a pair of Crocs for every occasion!
Whether you're headed to the beach, going for a quick trip to the shops or heading out for a night on the town, apparently the only shoe we need is a humble pair of crocs.
Introducing the latest fashion creation destined to let you strut your stuff in complete comfort, the high-heel croc. And while we feel absolutely horrified by the sight of these things, we have to say we've never seen a shoe that is more Aussie bogan in our lives.
Nor have we seen one that is more practical and versatile! Just let us paint you a picture for a second here and we swear you're going to be rushing over to buy yourself a pair ASAP.
You're getting ready for a night out. You wait until the Uber is pulling up to the driveway to chuck on your heels because your already know your feet are going to be killing you later on.
You're in the club. You're been dancing for a few hours already with your girls but your moves have slowly dwindled from Beyonce worthy steps to grooving slightly with your feet in place because of the horrendous blisters you've collected.
And finally, it's time to leave the club and head towards the golden arches for a quick McNuggets meal. You take off your heels and wince as you walk barefoot along the cold pavement, thinking why oh WHY do I do this to myself.
Well just think, your night could have been SO much different had you had a pair of the heeled crocs. The rubber texture and grooved sole are designed for added comfort. And with the multi-coloured styles there's a pair for every single outfit!
The high-heel Crocs have been spotted for sale on Amazon for about $AU63 and have been described by the seller as "elegant" and "attractive".
"This version has an elegant strap design with a little more top-of-foot coverage and attractive metal hardware around the collar. You'll appreciate the subtle elastic on the straps for a more forgiving fit. And we know you'll like the Croslite foam footed for all the cushion and comfort it delivers."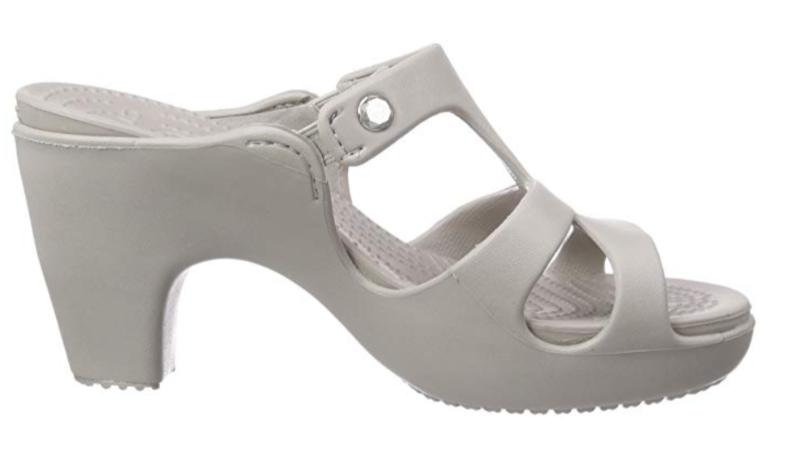 Now before you brush these off as the high-heels for your average bogan, just know that the heeled Crocs are already a piece of high fashion with the platform Croc released by classy brand Balenciaga.
"Balenciaga casts the classic Croc slipper in a pinkish new light for SS18," said the brand. "In a whimsical bubblegum, pink hue, the front is decorated with a selection of irreverent pop-culture charms including logo plaques, avocados, flags and pug faces to create an effect like a fridge of souvenir magnets.
"Take advantage of the high platform sole to lift an ankle-skimming dress."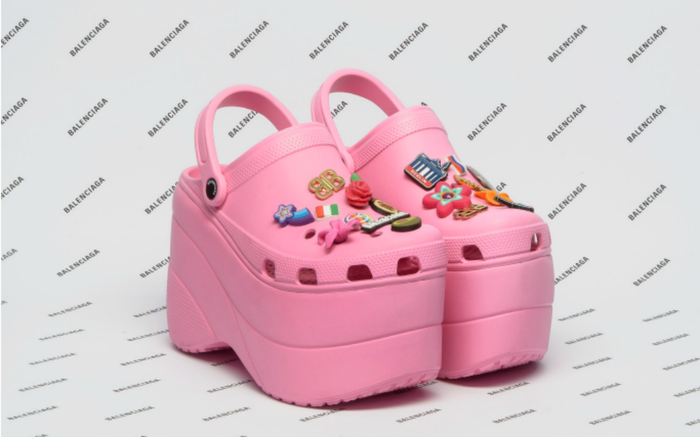 These ones are a bit more out of reach though with the price point hitting over $1000 bucks!!
But you can easily walk in comfort and dance the night away on a night out without breaking the bank with the Amazon version of the high-heel Crocs. What a time to be alive!
Want more? Get more from Kyle & Jackie O!