Do you feel tired and a little weak often?
For most of us, we're just tired – and a nap will fix us right up.
But when Emily Rosner started feeling this day in day out, she had no idea that she would be diagnosed with a disease for which Australia has no treatment.
Emily lived everyday with flu like pains, fever, migraines, nausea, vertigo, blindness, fatigue – too weak to even walk.
For a long time she went undiagnosed,with no answers from the 100s of doctors she saw, until she was finally diagnosed with Lyme disease in 2015.
Made well known by sufferer Real Housewives of Beverly Hills star Yolanda Hadid (Bella and Gigi Hadid's mother), Lyme disease is a bacterial infection mainly transmitted by insects.
It attacks respiratory and neurological systems, as well as mental capability, psychological and general well-being.
Tragically, Lyme Disease is yet to be recognised in Australia.
Doctors lack information about the disease and it can often go undiagnosed for years. If not treated early on, the bacteria can lock into the brain and other organs and devastate the body's immune system.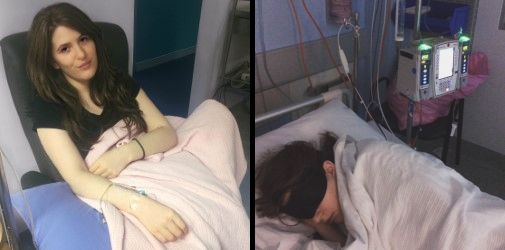 Treating the disease becomes increasingly complicated and expensive. Unfortunately, Emily suffers from advanced Lyne disease, and her health has rapidly deteriorated.
She's totally dependent on others to do basic daily tasks. Her mum Leanne helps her to bathe and dress, and prepares her meals, washes her clothes, organises her many medications and drives her to appointments. Em only leaves the house to go to medical appointments.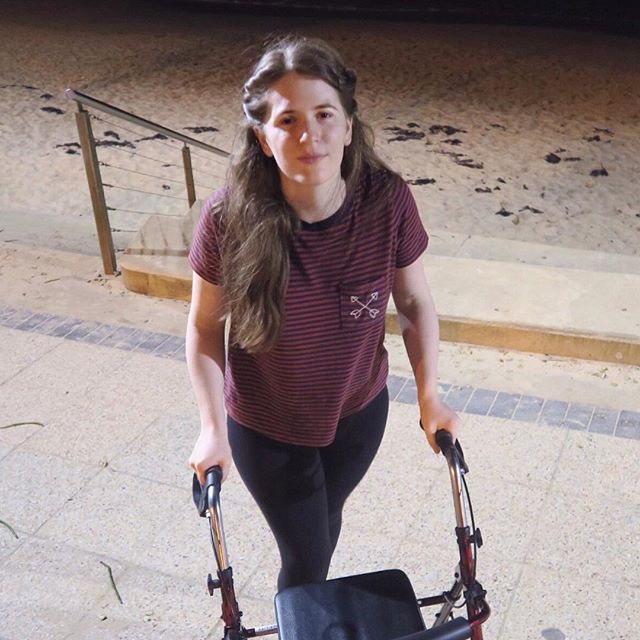 She lives in a darkened room to avoid the intense pain that even the smallest amount of light causes. She can't finish her degree, can't go out on weekends or even to a cafe. Em's main concern is her health.
For years she's worked hard to do everything possible to get better and get her life back.
In order to get the treatment she needs, Em will need to travel overseas. She needs to attend Paracelsus Clinic, a world-class medical centre that her mum, who works as a teacher, simply cannot afford, even when using the equity of the family's home.
They rely on donations, and this is what people's generous donations achieve:
* $10,000 – flights for Em and myself
* $41,300 – flights plus 4 weeks treatment
* $58,000 – flights plus 6 weeks treatment
* $80,800 – flight plus 9 weeks treatment
* $105,000 – flights plus 12 weeks treatment
Even if it's just the amount of your morning coffee, please help save Emily by visiting her GoFundMe page.
Love this? You'll love this bit from Will & Woody – catch the boys weekdays from 4PM on KIIS 1065