The heartbroken father of a four-year-old girl who has only weeks to live has shared a photo of the moment 'where we as parents could offer her no comfort'.
Andy Whelan, from Lancashire, shared the image of his daughter, Jessica, on the Facebook page 'Jessica Whelan – A fight against Neuroblastoma', saying 'This is is the hardest photograph I have ever made'
'This photograph was made in a moment that we as parents could offer her no comfort, her pushing us away whilst she rode out this searing pain in solitude. This sadly, for us as a family, is not a sight that we see rarely.'
Young Jessica was diagnosed with stage four neuroblastoma, an aggressive cancer of the nervous system, in September 2015 and has been battling the disease ever since.
'With this photo I do not mean to offend or upset' he said, 'I do mean however to educate and shock those that see it in it's context. Perhaps by seeing this photo people not in our position will be made aware of the darkness that is childhood cancer'
'Please I beg of you, as a heartbroken father, it is too late for my daughter, but childhood cancer needs to be cured. No family should have to go through this hell.'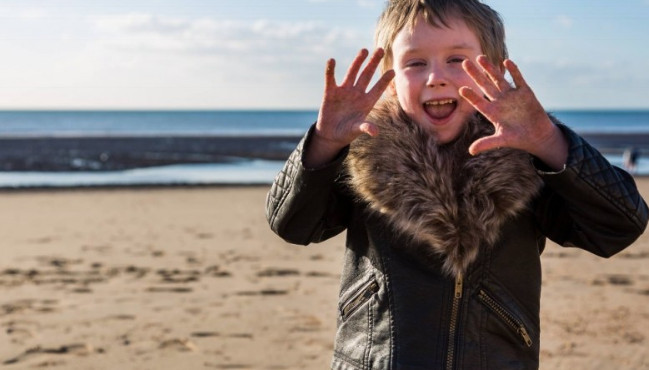 (Image: Creating Happiness For Jessica Go Fund Me)
The devastating post has now been shared over 13,000 times and has over 37,000 likes on Facebook.
The family have created a Go Fund Me page to allow those who wish to donate to Jessica to create as many happy times as possible.
Source: Essential Kids
Photos Credit: Facebook / Andy Whelan
Love this? You'll love this bit from Kyle & Jackie O!