Aldi's special buys always go off, especially for kitchenware but this is such a nice little home decor piece.
The coconut candle is 210g and is going for $10 ($9.99) and it's ADORABLE.
It's Coconut & Lime scented, it's eco-friendly wax, it has thick wooden wick and the best bit?
It's IN A LITTLE NATURAL COCONUT SHELL!
The vibes will be IMMACULATE.
Check out the candle here, it goes on sale on Saturday!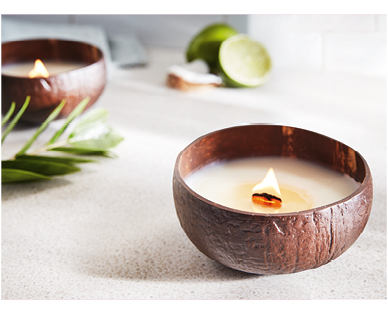 Want more? Get more from Kyle & Jackie O!