You know whenever you pick up a pack of mixed lollies or chocolates, they always have one or two flavours people aren't that into, and they get left at the bottom, mixed in with the grime from people's fingers? Well, that NEVER needs to happen again.
Allen's are celebrating 125 years of deliciousness by creating a pop-up store where regular people like you and me (and Intern Pete) can create their own bespoke lolly jar, grouping together their all time classic favourites to make the ultimate party mix.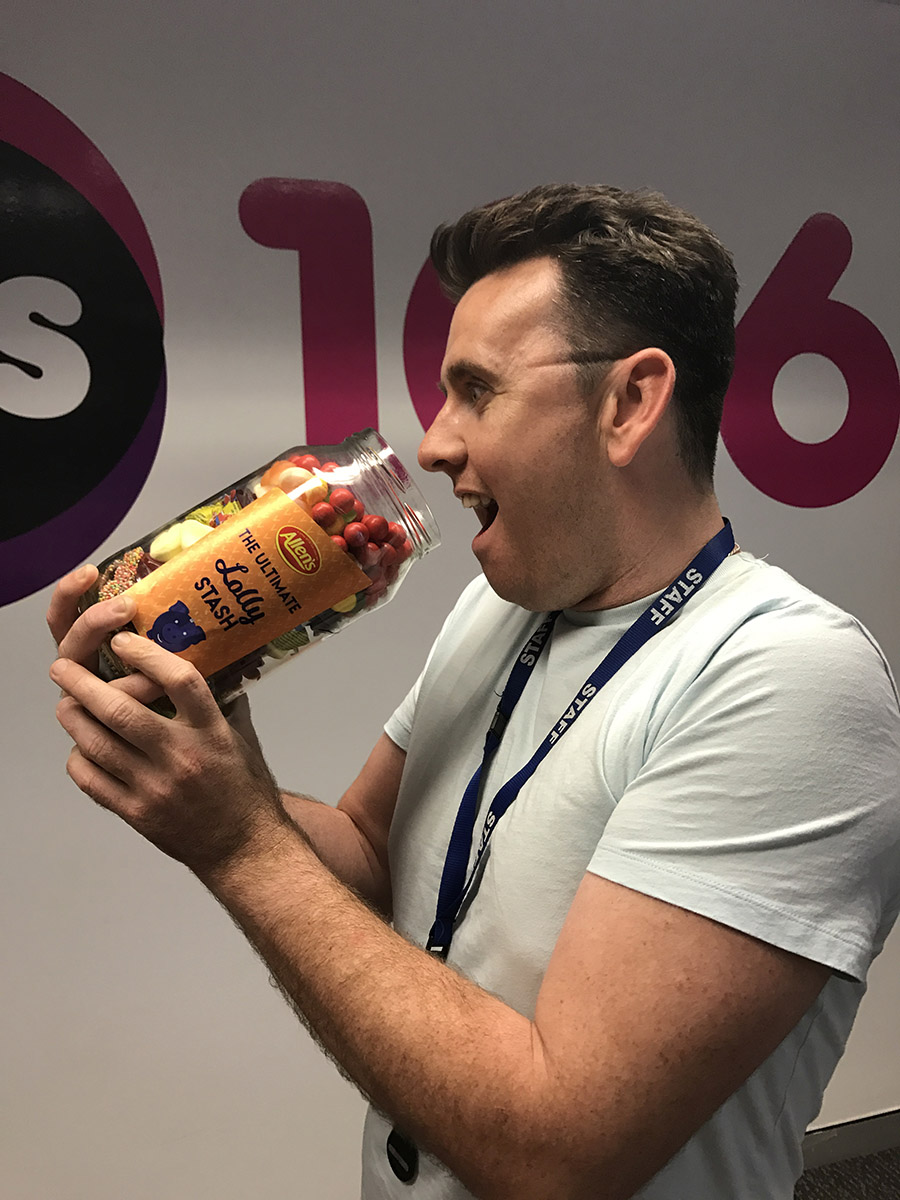 People who visit the pop-up at Westfield Sydney will also be able to try never-before-seen, limited edition lollies, too! It works like this…
– Rock up to the pop-up, grab an iPad.
– Select up to eight lollies to include in your perfect mix.
– Choose a name and label design to go on your jar.
– Wait for your text from your Allen's lolly bar ambassador.
Prepare to lose your SHIT over these Limited Edition fancies:
ALLEN'S Funny Teeth in four flavours: crisp apple-mint, fruity berry-mint, summery pineapple-mint or the original vanilla-mint.
ALLEN'S Aussie Mix, a pack that includes the Harbour Bridge, kangaroo, koala, Aussie map and boomerang shaped lollies.
ALLEN'S Choc & Creams: a new twist on the classic
ALLEN'S Strawberries & Cream, soft chocolate jelly on top of that vanilla base.
ALLEN'S Choc-Coated Bananas and Raspberries: the truly iconic banana lollies and raspberry lollies… but covered in chocolate.
Even spearmint leaves and green frogs, which we were tragically forced to say goodbye to in 2015, will be BACK, baby.
Here's all the deets:
Where: Westfield Sydney, Level 2 (behind Zara)
When: 29 November – 24 December 2016
Cost: Personalised Pick 'N' Mix Jars (2L jar) $30, Limited Edition bags (150g) $6 – $8
There's also a veryyyy special team-up with Foodora going on – if you're in the Sydney CBD or particular surrounding suburbs (Surry Hills, Woollahra, Paddington, Potts Point and Darlinghurst) you can order one of these insane 200 bespoke lolly jars (available in 5 different mixes) – and if you're one of the first 200, it'll be delivered to you for FREE.
Want more? Get more from Kyle & Jackie O!