The Burwood Hotel has been selling fries with instant ramen Nuclear Fire Noodles!!
These instant noodles have gone viral online as the 'Nuclear Fire Noodle Challenge' for how spicy they are!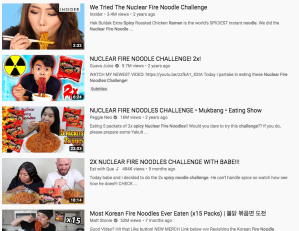 Do you reckon you could handle it?
They deep fry the instant noodles and crush them on top of fresh fries.
Then they add the infamous FIRE SAUCE, some seaweed and some sesame to garnish!
Then they cram it all into the original noodle cup so you can take an aesthetic photo, we appreciate you Burwood hotel. We appreciate you.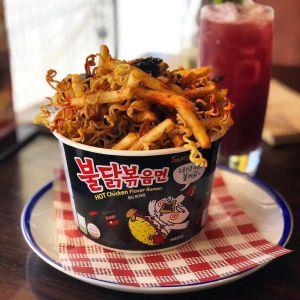 For people getting too big for their boots, they also have an EXTREME version, where they add extra Fire Sauce on top!
The hotel is also doing a special at the moment called TRIPLE TUESDAY where you can buy 3 snack menu items for $20!
So grab 2 friends (if you got em) and go burn your tongue off!
Love this? You'll love this bit from Will & Woody – catch the boys weekdays from 4PM on KIIS 1065