Guys, I feel like I'm holding onto a huge secret that I need to share so if you haven't tried Ox Rabbit's insane brownies yet then you simply must.
Not only are they an aesthetic dream (have your phone camera ready to gram' that delivery), they taste as good as they look!
I've definitely had dreams about these brownies… stuffed with Tim Tam, Oreos… Cookie Dough… they just can't be real.
These award-winning brownies from Perth expanded to Melbourne but have now FINALLY opened in Sydney and I couldn't be happier!
They're entirely an e-business so you can't walk in-store to purchase them which in this day and age is barely an inconvenience, just head to their website to get to the nitty gritty of postage and you're good to go!
Think of the bigger picture guys, yes you could get this for your mum for Mother's Day, sure it would go off a treat as a birthday present for your bestie but think BIGGER.
I'm thinking me, my bathtub, my Lush bath bomb, a few candles lit and a box of these to devour is the kind of self-love I need and deserve right now, and so do you.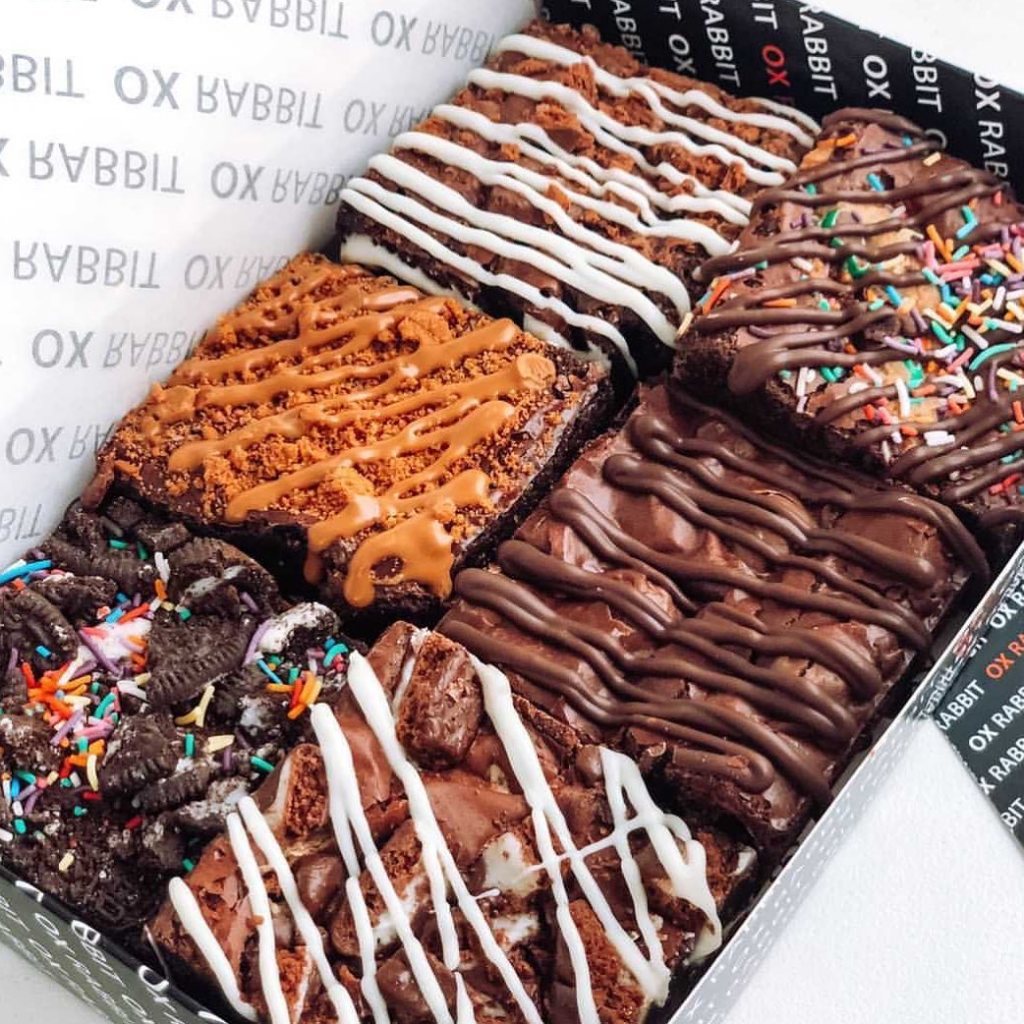 Want more? Get more from Kyle & Jackie O!