Image: Facebook
Two of the most popular fast foods in the world have to be hamburgers and hot dogs.
But what happens when you want a fast food treat and can't decide which one you'll have?
Well thanks to one Australian it's problem solved, after he combined them to bestow upon the world: the Hamdog!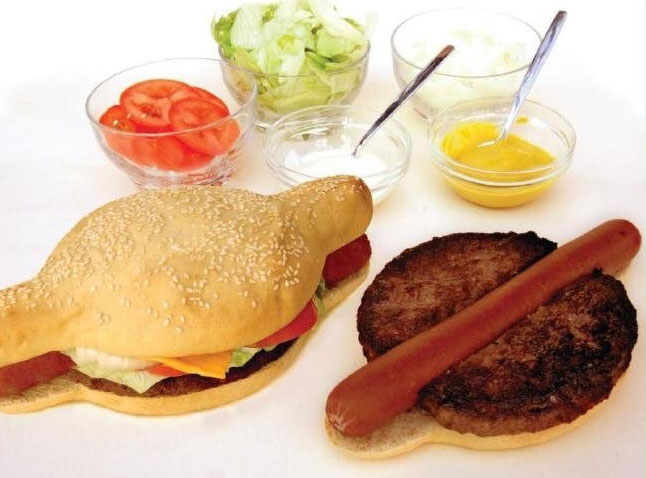 Made with a beef patty cut in half and a Hunsa frankfurt in the middle, it's topped with lettuce, tomato, cheese, pickles and three sauces – American mustard, tomato sauce and mayonnaise.
West Aussie Mark Murray first appeared on Shark Tank trying to get his revolutionary idea on combing a hot dog with a hamburger bun bankrolled.
Now one year on, Murray is selling his hamdogs at food fairs and is offering people the opportunity to take on a franchise.
Where do we sign???
BBC.CO
Love this? You'll love this bit from Will & Woody – catch the boys weekdays from 4PM on KIIS 1065