Growing up, Gummy Bears were a classic go-to treat! Even now, when we know gummy lollies are TERRIBLE for our teeth, we still simply can't resist 'em.
Unfortunately, we have confronting news for fellow fans.
Belgian filmmaker Alina Kneepkens has released a gag-inducing short video that shows just exactly how they are made. The graphic video has since gone viral.
Think you can stomach watching it?
WARNING: Graphic Content
As the graphic clip plays in reverse, the viewer soon realises that to make these sweet little treats pig carcases must be torched, stripped of their skin, then boiled down to create gelatin.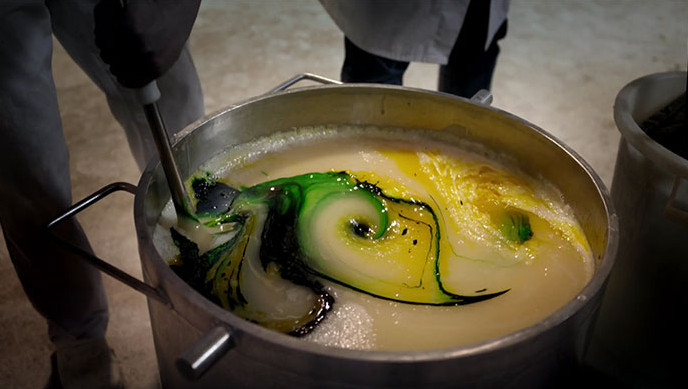 That's right; you've been eating a concoction of tendons, ligaments, bones and waste. Also used to make cola bottles, marshmallows, cosmetics – including some shampoos and more!
The footage is truly jaw-dropping.
We always knew gelatin was made from animals, but now we TRULY understand why our vegetarian and vegan friends refuse to touch the stuff!
Well, there's one way to kick your sugar habit.
Think you can still stomach them?
Source: Cosmopolitan
Image: Alina Kneepkens
POPULAR: TV Presenter FREAKED Out By Alligator Live On Air
Love this? You'll love this bit from Will & Woody – catch the boys weekdays from 4PM on KIIS 1065