Who doesn't love pizza? It's a family favourite takeaway and with endless topping options, there's a flavour to suit the fussiest of eaters!
However we all know that the cheesy dinner option isn't overly healthy either..
BUT Napkins to the rescue! Blotting your pizza with a napkin could actually save your life!
According to a study conducted by LabDoor Magazine, blotting your pizza with a napkin saves the average person more that 6600 calories each year – that's the same as 20 whole slices!
Don't know how to blot? Simple! Press down on your slice of pizza with a napkin before you eat it. This will get rid of any excess grease or fat pooling on top of your pizza. This simple process saves almost 5 grams of fat and more than 40 calories per slice.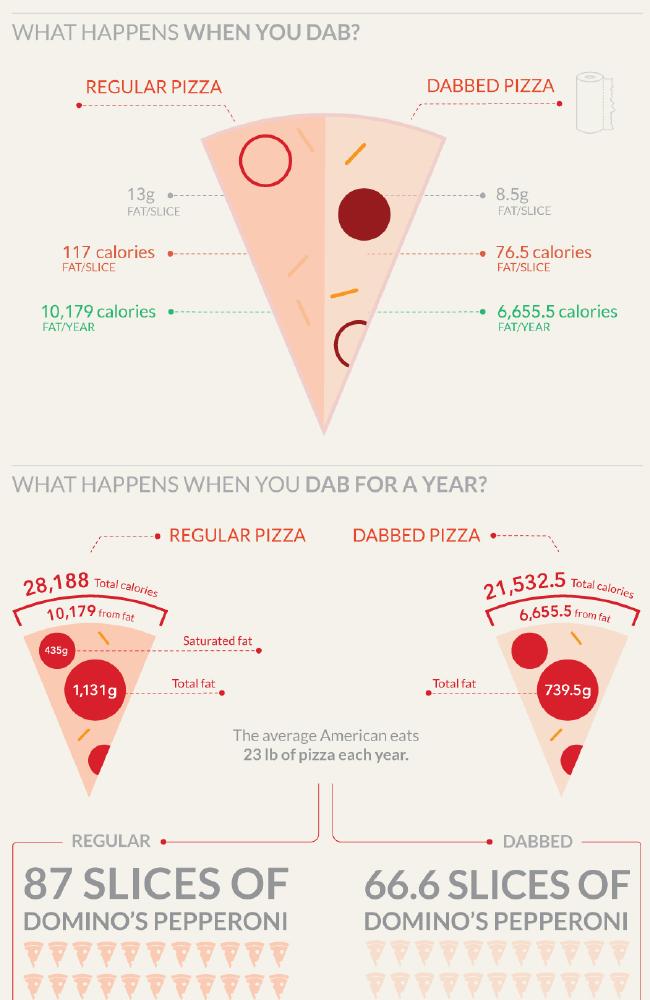 Pass me some napkins please!!
Source: news.com.au
Want more? Get more from Kyle & Jackie O!