At $US200, the 'Crème de la Crème Pomme Frites' were named by Guinness World Records as the world's most expensive fries.
That works out to be just over $270 Aussie dollerydoos.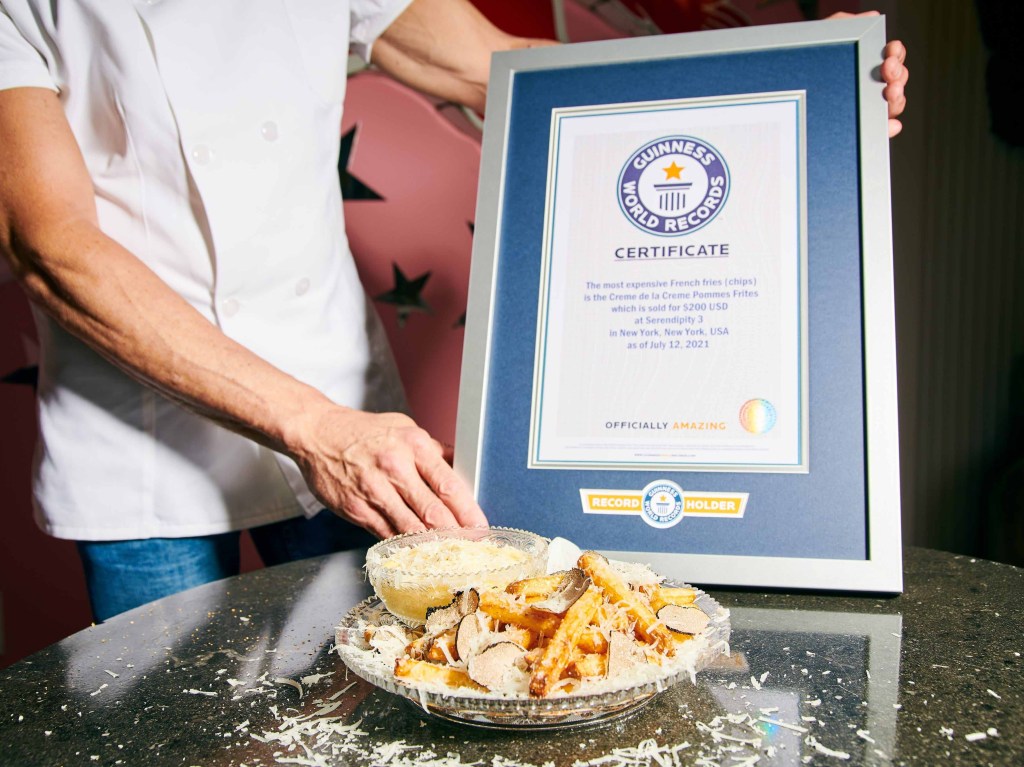 "They are seared in champagne," Lisa began before adding they were "then fried in pure goose fat and served with truffle and edible gold."
Soooooo, no chicken salt? Hmmmm…
Hit PLAY to listen in…
Want more? Get more from Kyle & Jackie O!