"I've had people chase us down the street… one person was shaking, he couldn't believe it was happening."
For Kevin Rijs and his wife Geneva, they sometimes get treated like celebrities.
But they don't work in the entertainment industry. They, with four others, run a small company that brings the classic Aussie Four'N Twenty meat pies to America.
Yes, this was a reaction to a freakin' pie.
"One person was in tears…" I heard Mr Rijs's wife call out in the background of our phone call.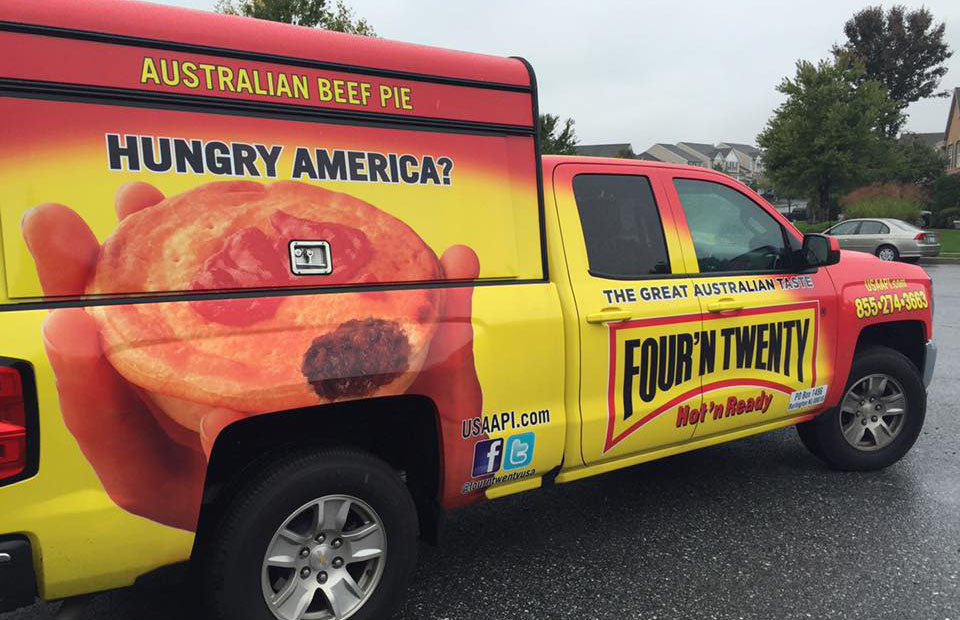 Since moving to New Jersey from Australia 13 years ago, he said he missed being able to grab a meat pie on the go. So he did something about it.
(To say Mr Rijs is well connected is an understatement. His grandfather was one of the founders of Patties Foods, which to this day still make Four'N Twenty pies)
Introducing Australian meat pies to the American palate hasn't been as difficult as trying to coax them into trying something like, oh you know, Vegemite. But they still need some education.
"They're more in tune with what they call a pot pie, which is typically eaten with a knife and fork and not with your hand," Mr Rijs said.
"Once they've tried an Australian pie, they really like it, they just don't understand it.
"As long as they have someone there to explain to them what it is and how to eat it."
The small team deliver the delicious cargo via their fully customised ute – a term Mr Rijs clearly hadn't heard for awhile.
"In America they call it a pick-up truck," he laughed.
It wasn't long before couple got a sudden spike in interest.
"What ended up happening was that we shared some pictures [of the ute] with some friends of what we were doing that got online," he said.
"We started getting enquiries from groups of Australians in nearby cities before we'd even finished the truck."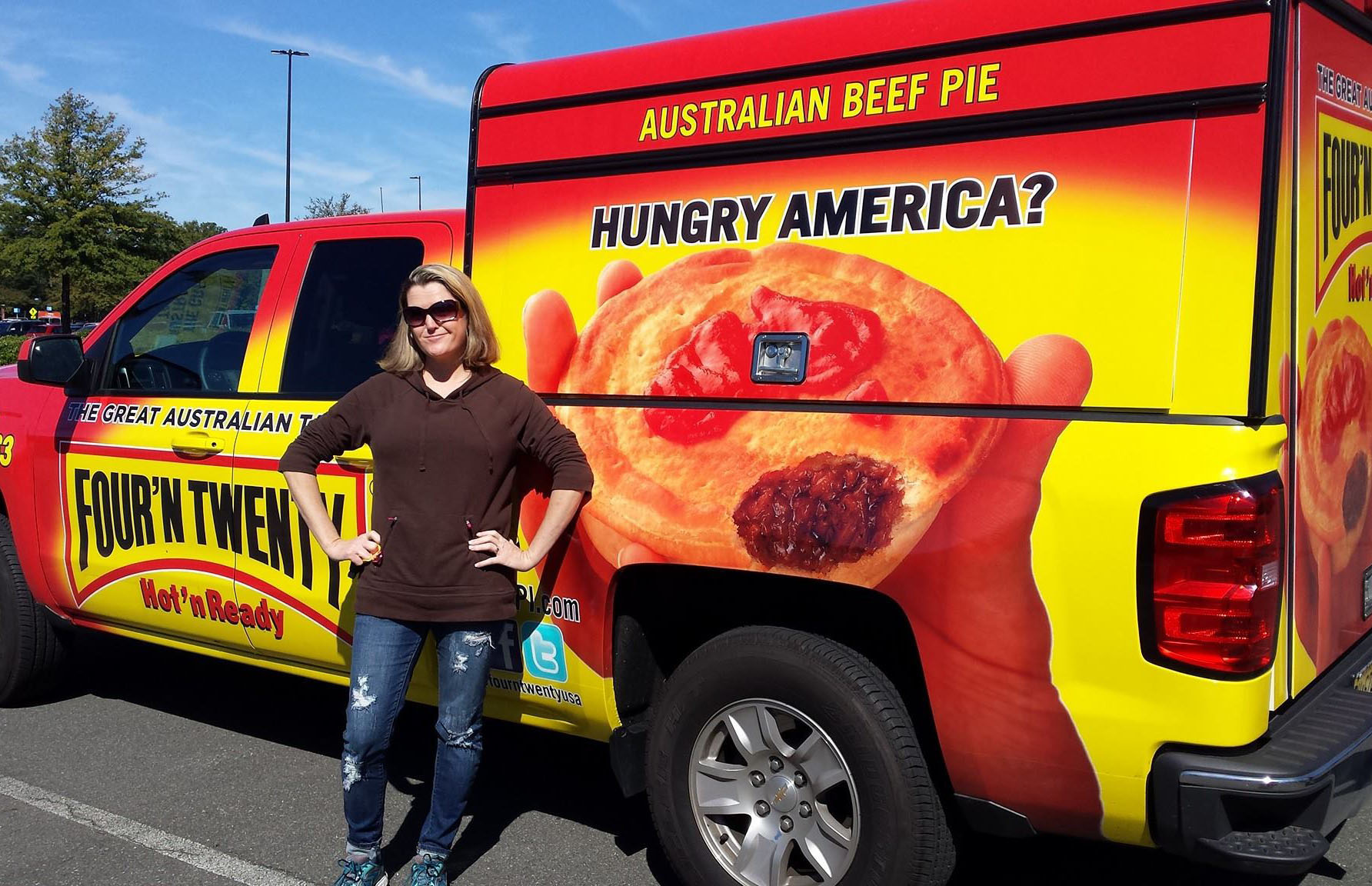 The Chevrolet Silverado 1500 is used for local deliveries, which Mr Rijs said there were 30 million people within a reasonable driving distance from where he's based in New Jersey.
"We're coming to learn pretty quickly just how many Australians there are – or people who have travelled to Australia and know what this product is"
The ute's freezer holds about 40 cartons of pies. Each carton contains 24 pies and, at $78 a carton, works out to be $3.25 a pie, which Mr Rijs said is cheaper than what customers have previously been slugged for a pie, which has been up to $8.
"Initially people are like '24 pies?' then like two weeks later they call or email us again saying 'can you come back?'"
However the question still begged: do the pies come with sauce?
"I did a delivery to a navy base in Philadelphia," Mr Rijs said.
"The marine that stopped us at the gate actually thought [the picture on the ute] was of a doughnut with jam on it.
"It wasn't until the Colonel from the Australian Navy came up and said 'nah, nah mate, that's an Australian meat pie, and that's sauce'.
"But no, we don't sell sauce," he laughed.
Want more? Get more from Kyle & Jackie O!