Let us paint you a picture. It's coming up to that time of the month where you and your group of mates are organising the next catch up over a few drinks and a bite to eat.
You're excited except, shock horror, it's your turn to choose the location! If you're as indecisive as we are then we're sure you're feeling a slight panic at the thought of all of the pressure landing on your shoulders.
But not to worry, this time round we've done the hard yards for you! If you and your friends are into delicious cocktails, insanely good food and a fabulous atmosphere in one of Sydney's most up and coming areas (so that's pretty much everyone) then we've found the PERFECT spot for your next catch up.
The Butcher's Block, which you might already be familiar with if you've been to their other location in Wahroonga, have literally just opened up shop right in the heart of Barangaroo.
And trust us, their cocktail list alone is reason enough to book in a regular table.
Inspired by classic turn-of-the-century cocktails, The Butcher's Block have carefully created a menu of unique beverage offerings that puts a unique and modern twist on all of your favourites!
https://www.instagram.com/p/BlmqPPYgQdh/

A spokesperson for the brand new establishment said, "Our goal was to have cocktails that feel timeless, unique and balanced," and well, that's exactly what they've done! Check out the cocktail menu below.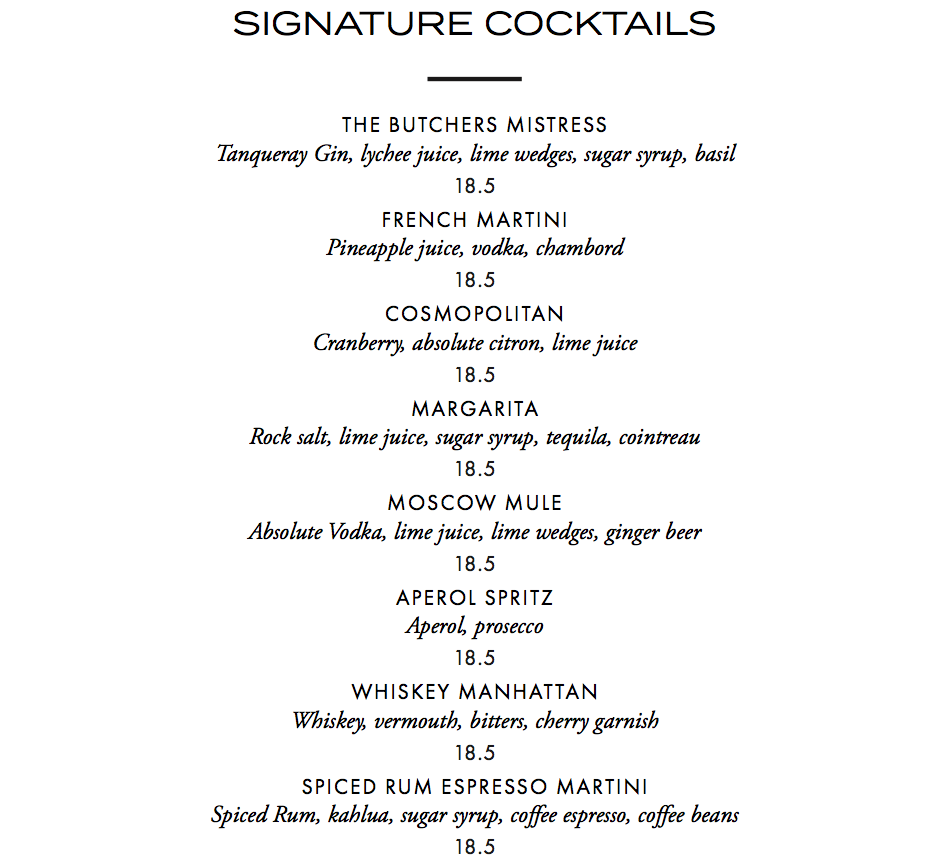 But it's not just the alcoholic beverages that will have you running to Barangaroo! The Butcher's Block has enlisted the help of executive chef Daniel Rudolph to create a seriously mouth-watering food menu for breakfast, lunch and dinner that will suite any palate.
"I've put my heart and soul into creating a well-balanced menu that will have something that appeals to every palate and I'm excited to showcase the premium ingredients Australia has to offer and finally welcome guests to see the hard work and vision come to life," said Chef Rudolph.
But don't just take our word for it! You know what to do…message the group and tell them that you're meeting at the Butchers Block in Barangaroo. We guarantee they'll be impressed at our exquisite taste.
The Butcher's Block is open every day from 7am until late. For all reservations contact: inquiries@butchersblockgroup.com.au
Want more? Get more from Kyle & Jackie O!