Bacon, eggs, toast, what more does your hungover body need on a Sunday morning?
Now you can enjoy all these breakfast staples in a 2-bite breakfast cup AND they are super easy to make!
All you need in a muffin tin and oven.
Thanks to Spoon University!
This recipe serves 4.
Ingredients
2 slices of bread
4 strips of bacon
4 eggs
Salt and pepper
Directions
1. Oil or butter a muffin tin.
2. Cook the bacon for about 2-3 minutes in a pan until it is almost crispy. Then set aside on a plate to let bacon cool.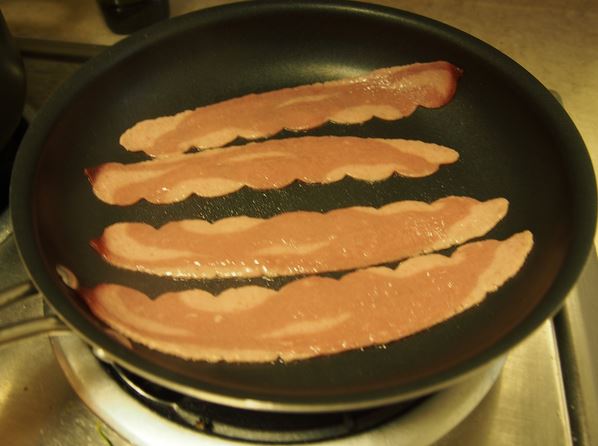 3. Remove the crust from your sliced bread. Then break the bread slices into halves and press each half into the muffin tray.
4. Place bacon inside each muffin tin in a circular shape.
5. Crack and egg into each tin.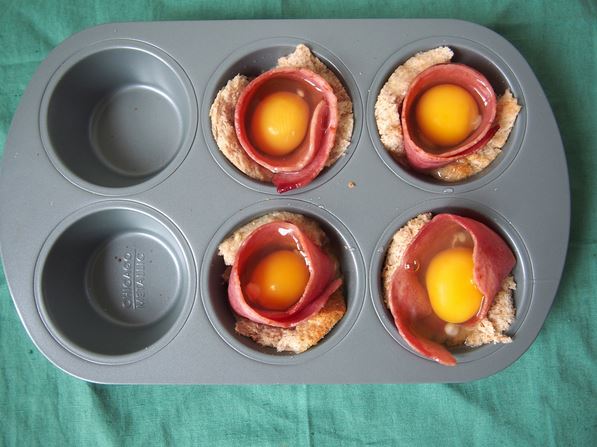 6. Season with salt and pepper.
7. Bake in oven at 180 degrees for 15-120 minutes or until egg whites are set.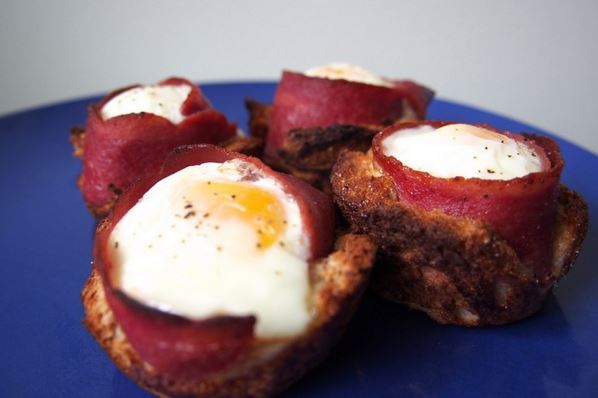 Enjoy!
Want more? Get more from Kyle & Jackie O!