These super soft and chewy chocolate chip cookies just got notched up to the next level after adding a salted caramel filling!
This recipe comes from the geniuses at Creme De La Crumb!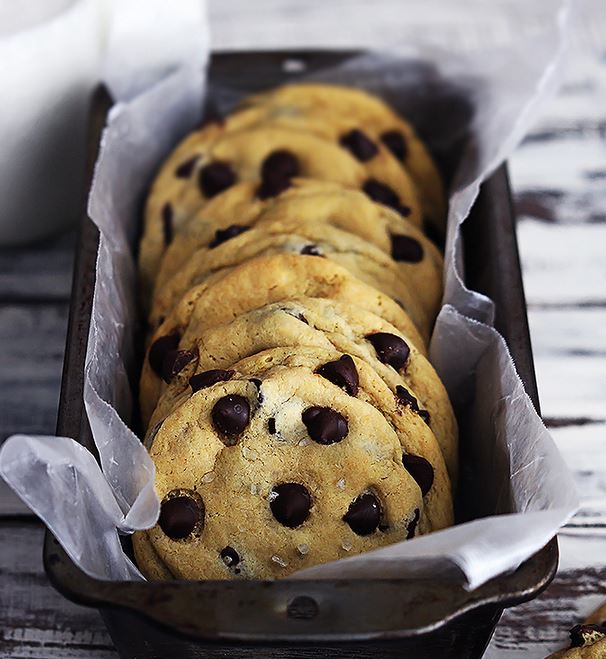 Serves 16
Ingredients:
12 tablespoons butter, softened
¾ cup brown sugar
¼ cup sugar
1 teaspoon vanilla
1 egg
2 cups flour
1 small box instant vanilla pudding mix – dry, not prepared (one 3.4 ounce box, it must be INSTANT – not cook and serve, etc)
1 teaspoon baking soda
½ teaspoon salt
2 cups semi sweet chocolate chips
24 soft caramels (such as Kraft square caramels, unwrapped)
optional: coarse sea salt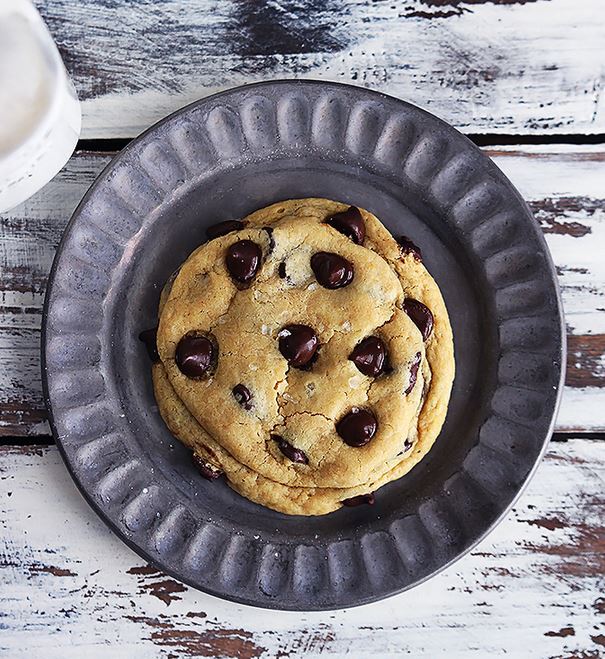 Instructions
1. Start by beating butter and sugars together for 1-2 minutes until very fluffy. Add vanilla and egg and mix well. In a separate bowl whisk together flour, pudding mix, baking soda, and salt. Add dry ingredients to wet ingredients and mix until incorporated and dough comes together. Stir in chocolate chips. Cover and chill for at least 1 hour.
2. Preheat oven to 350 and very lightly grease baking sheets. Roll about 3-4 tablespoons of the chocolate chip cookie dough into a ball , then repeat with 3-4 more tablespoons of dough. Press a caramel square into the center of one dough ball. Gently smash the two dough balls together and roll into one single ball. Repeat with remaining dough and place dough balls at least 3-4 inches apart on the baking sheet. Poke additional chocolate chips into the top of each cookie if desired (this is just for looks).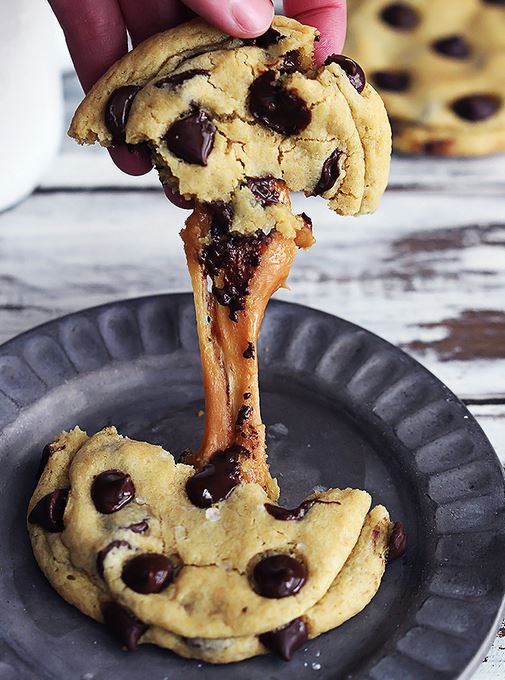 3. Bake cookies for 10-13 minutes until set but still slightly undercooked. Remove from oven and (optional) sprinkle immediately with coarse sea salt (highly recommended!). Allow to cool at least 10 minutes on baking sheet, then transfer to a cooling rack and allow to completely cool to room temperature. Store in airtight container.
Love this? You'll love this bit from Will & Woody – catch the boys weekdays from 4PM on KIIS 1065