We've seen some pretty odd flavours when it comes to chips in the past, but this one has got to take the cake.
Doritos have brought out a new flavour that pairs the corn chip with a popular soft drink, Mountain Dew.
Yep, Mountain Dew flavoured Doritos. Or Dew-ritos if you will… Just let that sink in for a moment.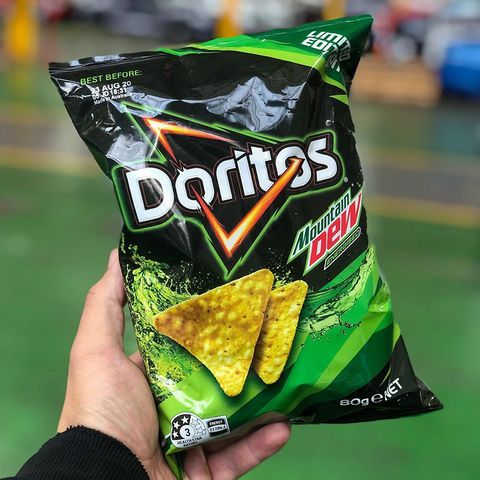 While we're not really sure why someone would want to combine the two things together, Doritos Brand Manager Eric Burke said they were super excited about bringing the snack to Australia.
"We are excited to be launching this global first for Doritos here in Australia.
"To create this unique flavour, we partnered with our beverages and research and development teams to ensure we got the flavour just right – and we think our consumers are going to love the result."
Apparently they're on shelves in supermarkets now, so if you see some and are brave enough to try Mountain Dew flavoured Doritos, let us know what they taste like!