If McDonald's know one thing about their customers it's that we're all obsessed with their Big Mac Special Sauce.
And so in the continuing celebration of the iconic Big Mac's 50th birthday, Maccas have decided to treat us all by bringing back the big 500ml bottles of the secret sauce so that we can enjoy the delicious condiment at home!
The release of the Special Sauce bottles won't be for another few weeks, but if you can't wait until then Maccas are also doing a special release of 3 500ml bottles via a charity eBay auction.
One lucky Macca's fan will be able to score the bottles along with a limited edition Big Mac mini fridge if they bid the highest! All funds raised through the auction will be going to Ronald McDonald House Charities.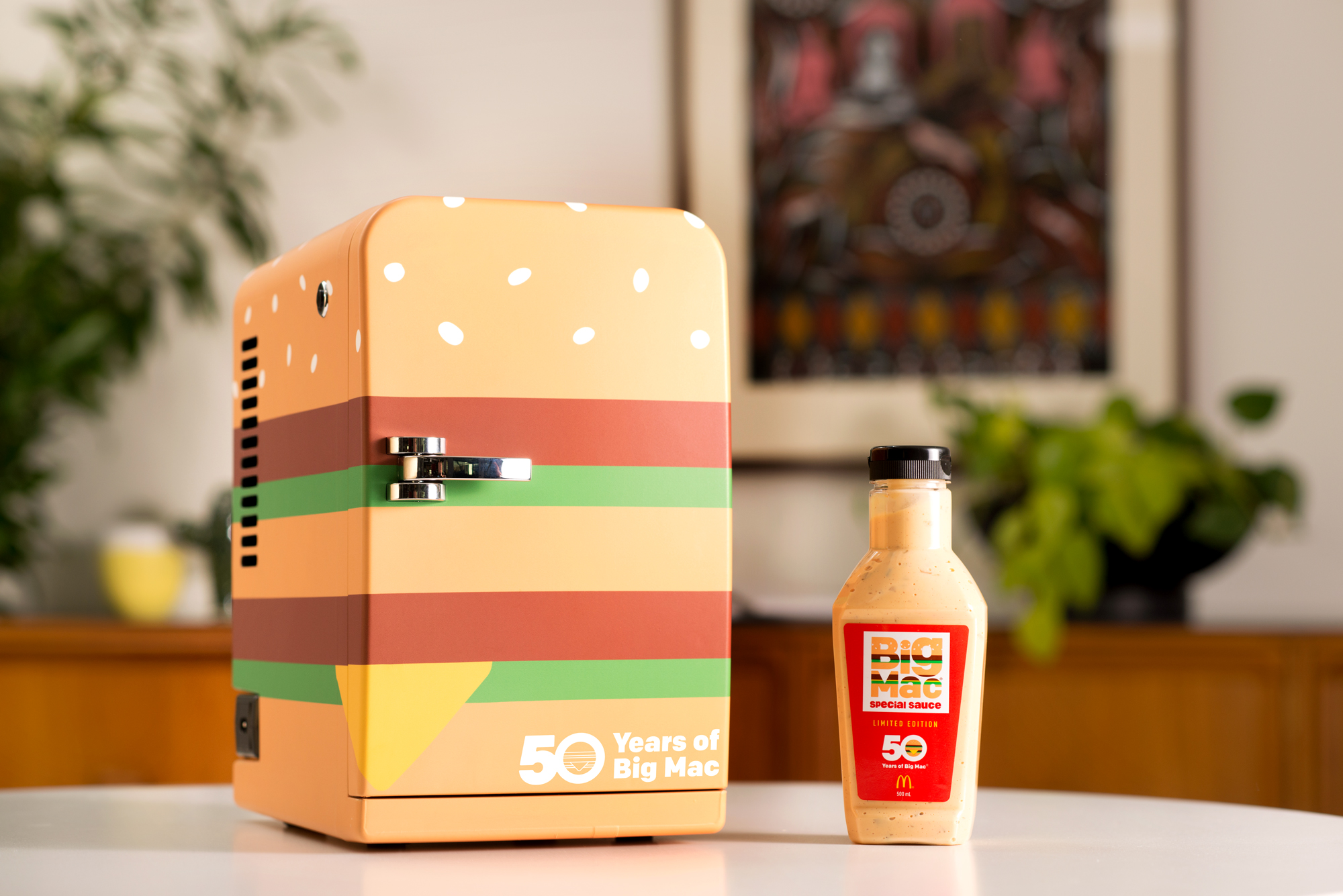 If you want to be the lucky person to take home the first release of the Big Mac sauce bottles and the exclusive mini-fridge you need to head to eBay before 10am Wednesday 6 June 2018.
The bidding has already begun on the website for the Exclusive Big Mac Sauce package so if you're keen to win you'd better head over there with your money ready! The current bid is sitting at over $1000! (Remember it's all going to an amazing cause!)
Otherwise, if you miss out you'll have to wait a few weeks for more of the bottles to hit stores. No release date for these extra bottles has been disclosed as of yet but we can tell ya we'll be ready when they're out so we can stock up our fridge with the sauce before it disappears again!