KitKat has launched two new AWESOME flavours to add to their excellent profile.
Everyone has a favourite KitKat… and it better be 'Chunky' because if it's not you're a monster.
HOWEVER, with the release of these two new flavours…the game has changed entirely.
The two new flavours are….drumroll….
GOOEY CARAMEL AND MINT COOKIE FUDGE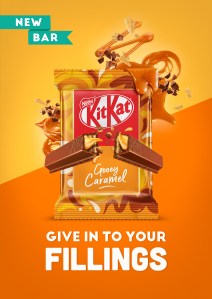 Gooey Caramel with have a layer of smooooth as heck caramel in the middle of the wafers.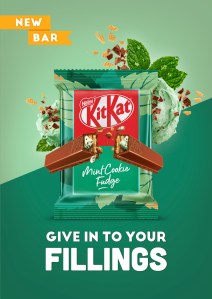 Mint Fudge Cookie is stuffed with mint fudge and cookie pieces and oooh la la.
YUM.
JUST YUM.
SOOOO YUM.
I WILL DEVOUR YOU ALL.
It's over for me.
They'll retail at $2.00 a pop and you can find them at Coles, Woolworths, Big W and most convenience stores!
Want more? Get more from Kyle & Jackie O!