We're just doing our good deed for the rest of the nation by being our great selves, and it pays as now KitKat has released a new flavour inspired by the lush South Australian Riverland and Sunraysia region.
KitKat has released two new dark chocolate flavours in their Dark Down Under campaign including KitKat Dark Tasmanian Mint and KitKat Dark Southern Australian Orange. The new blocks sound absolutely decadent, featuring unique local flavours combined with delicious dark chocolate.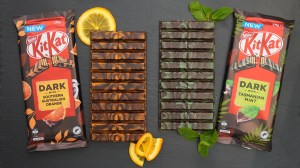 Our favourite is obviously the Southern Australian Orange as it features blood oranges grown in our own backyard. Using oil from the blood oranges plucked from the South Australian Riverland and Sunraysia region, it creates a mouth-watering orange chocolate.
Sounding just as delicious, the Tasmanian Mint offers a refreshing choc mint created from mint plants growing in Tassie.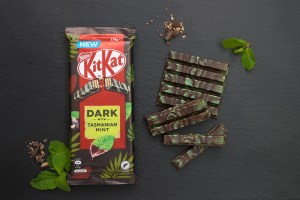 Nestlé Head of Marketing Confectionery Joyce Tan said, "Dark chocolate is synonymous with moments of everyday indulgence. So, we're excited to take KitKat and dark chocolate lovers on a journey of discovery, exploring the provenance of Tasmania and Southern Australia with these new flavour pairings."
"Using quality ingredients from our own backyard, the new flavours add intrigue to our well-loved dark chocolate range as an indulgent and stimulating chocolate treat."
The new treats are available from all major supermarkets in 170g blocks for RRP $5.00.