Just after McDonald's shocked us with the launch of healthy hipster eatery, The Corner, KFC have stepped into the ring.
The store, KFC Fresh, is just that; a fresh twist to your much loved favourite KFC offerings, just a little healthier.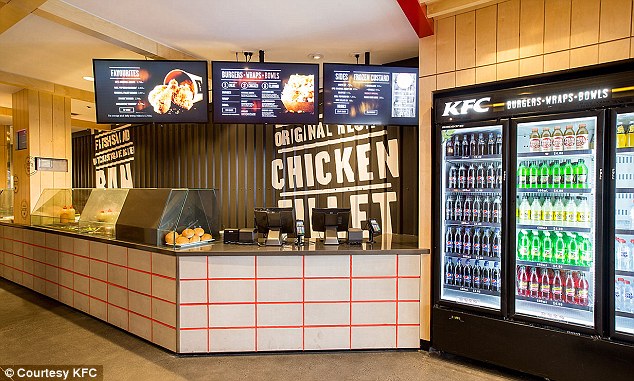 Located on Church Street in Sydney's Parramatta, KFC Fresh is a whole different dining experience to what KFC fans are used to.
From the menu you can choose from a selection of burgers, wraps and salad bowls featuring grilled versions of the Colonel's best, as well the traditional Original Recipe and Zinger chicken.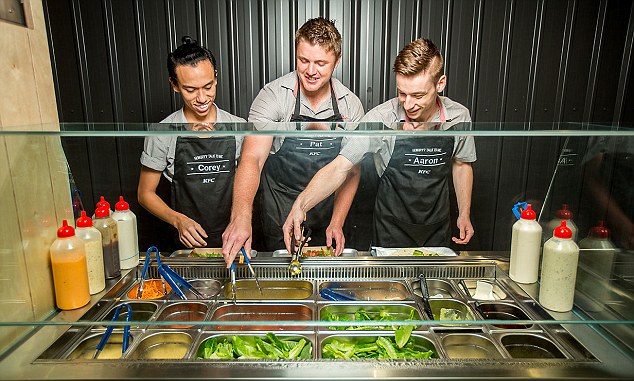 There's also red quinoa, jalapeno sauces, basmati rice, corn salsa – and beers! Yep, you can guzzle your favourite alcoholic beverage as you hone in on your custom meal – well, if their application for a liquor permit passes! Fingers crossed.
That's right! No choosing from the menu like a pleb anymore! Now you can customise your own meal at KFC Fresh! Woo hoo
Check out the sample menu below!
Favourites – All $7
3 piece Original Recipe Chicken
Large Popcorn Chicken
Original Fillet Burger
Zinger Burger
Grilled BLT Twister
Burgers, Wraps & Bowls – All $10
Chicken: Choice of Original Recipe, Zinger or Grilled
Flavour: Choice of Southern BBQ, Jalapeno Mayo or Creamy Aoili
Sides – $3-4
Chips – $3 1 piece
Original Recipe Chicken – $3
Slaw – $3
Regular Popcorn Chicken $4
Side Salad $4
Frozen Custard – $3/Scoop
Chocolate
Vanilla
Weekly Special
3 Choc Crisp
Images via thedailymail.co.uk
Want more? Get more from Kyle & Jackie O!