When I was younger, I always viewed McDonalds as the ultimate treat. My sisters and I were taken there when we were 'good' and as a result, 'Happy Meals' made us giddy with glee.
As an adult walking into the brand new offering from the fast food giant, I really didn't know what to make of 'The Corner'.
Located next to Royal Prince Alfred hospital in Camperdown, The Corner has been described as McDonalds' experiment with a 'healthy version' of their franchise. A place that doesn't look like a regular McDonalds and caters to a healthier-minded patron. Tick, tick, tick.
The subtle exterior is enough to fool anyone. Even once you walk in, it's completely unobvious that you're effectively walking into a version of McDonalds.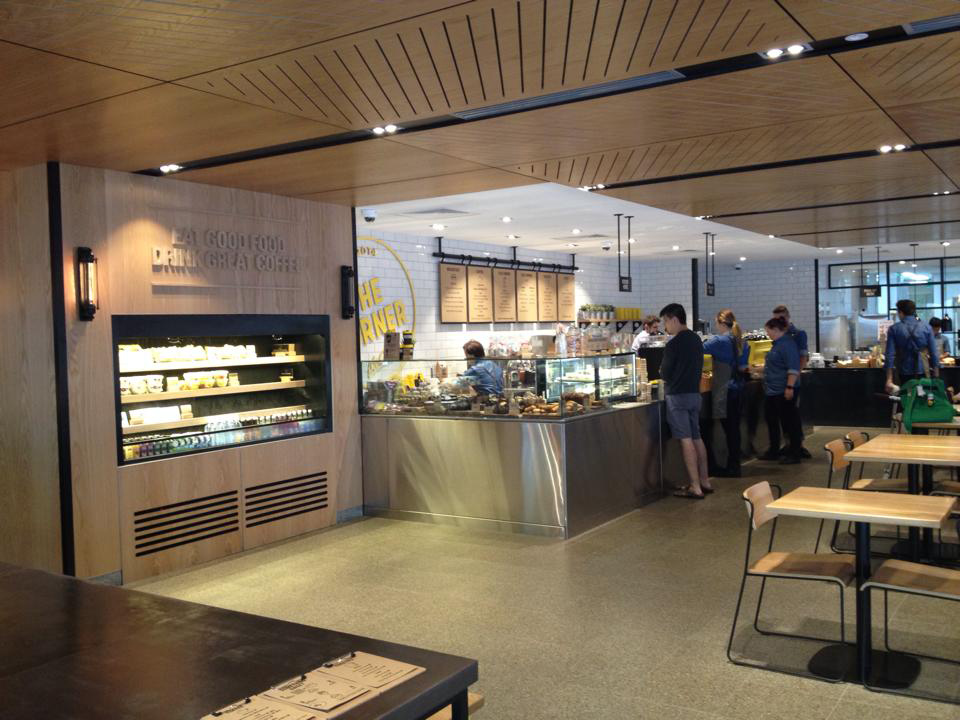 The food is another reason you may not believe it. There are refrigerators filled with delicious looking fruit salads, yoghurts with fresh fruit compote, pre-made wraps and sandwiches and deluxe desserts (smashed cookies and white chocolate mousse, anyone?)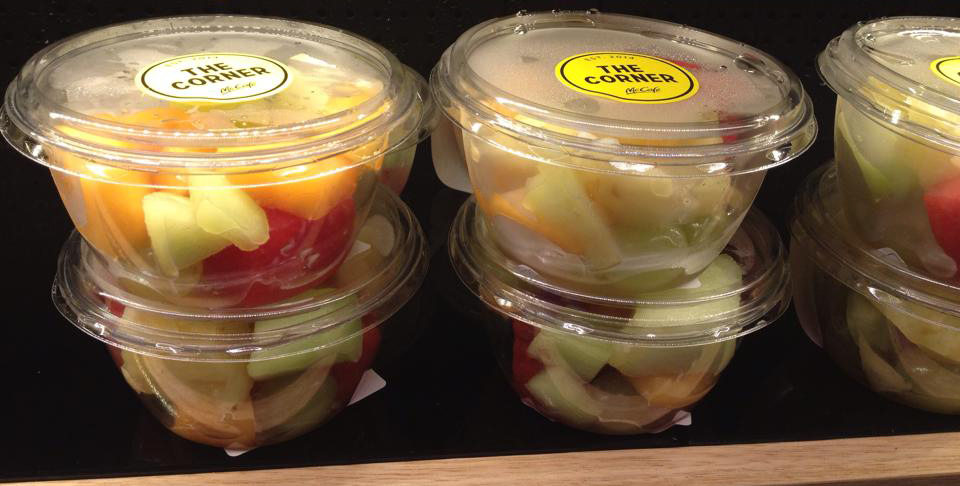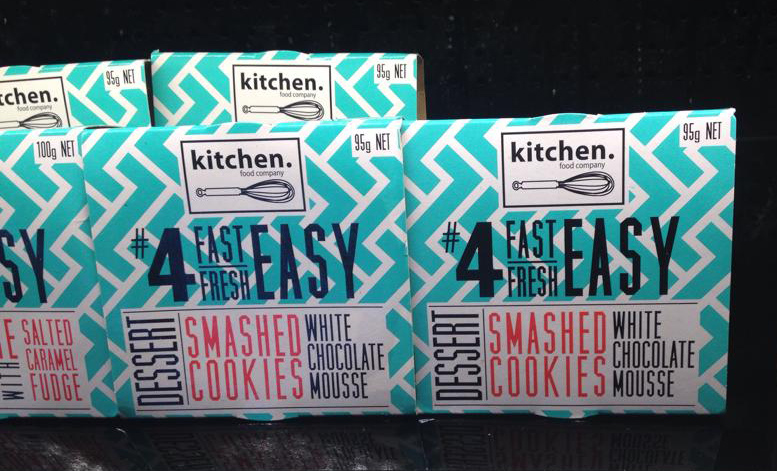 At the counter amongst a (Mc)flurry of fancy pastries, banana and coconut muffins and scrumptious brownies lives a modest-yet-mouth-watering menu.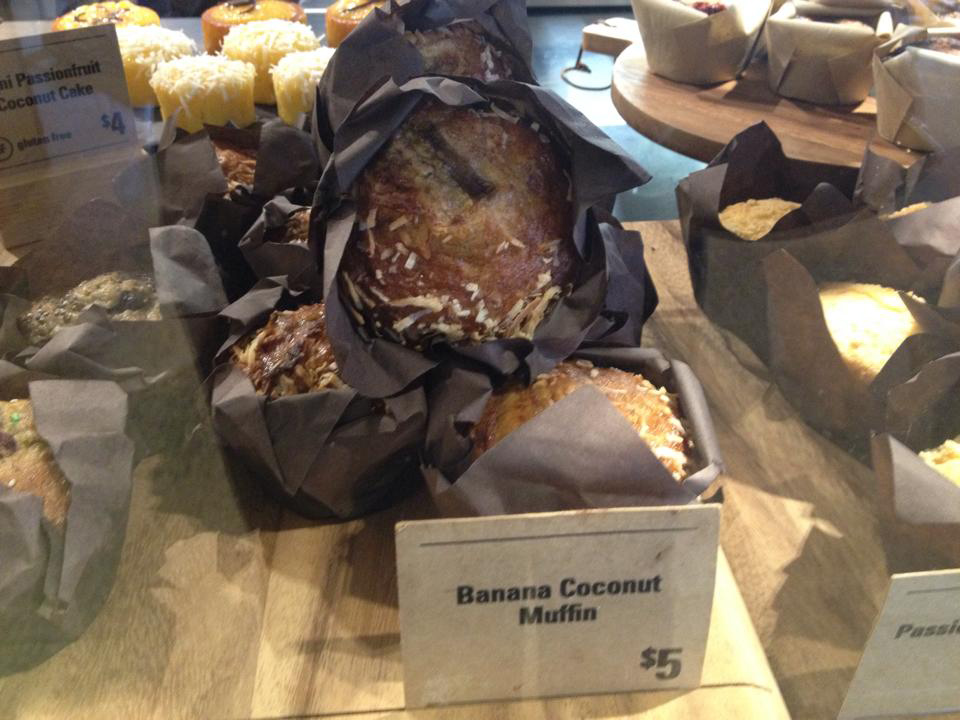 I initially found it difficult to choose between the bacon and egg roll (on a choice of brioche or panini), four cheese toastie and corn fritters with smashed avocado and fetta. (I know, WHAT?!)
I opted for the fritters, ordered my coffee and sat down at a very café-style table to wait for my breakfast. As I waited, I couldn't help but notice what a stretch this was from the McDonalds I've always known. There isn't a hint of that place in this place, it's a whole different breed of McCafé, the only similarity being that my order arrived just as I was finishing my thought, around four minutes flat.
Then, I saw it. The only clue that the space I was sitting in was linked to the notorious 'golden arches', a yellow sticker stamped with 'The Corner' and a teeny 'McCafé' logo just below it. Okay, so I was definitely in the right place.
Now, to the food. While I'm used to my fritters coming with a couple of poached eggs and a side of crispy bacon, I was definitely impressed with what landed on my table.
Three large, hot corn fritters, with real corn pieces (I don't know what I was expecting, but I was relieved!), fresh avocado smashed with fetta I could see and a little container of what I can only imagine was a kind of tomato chutney.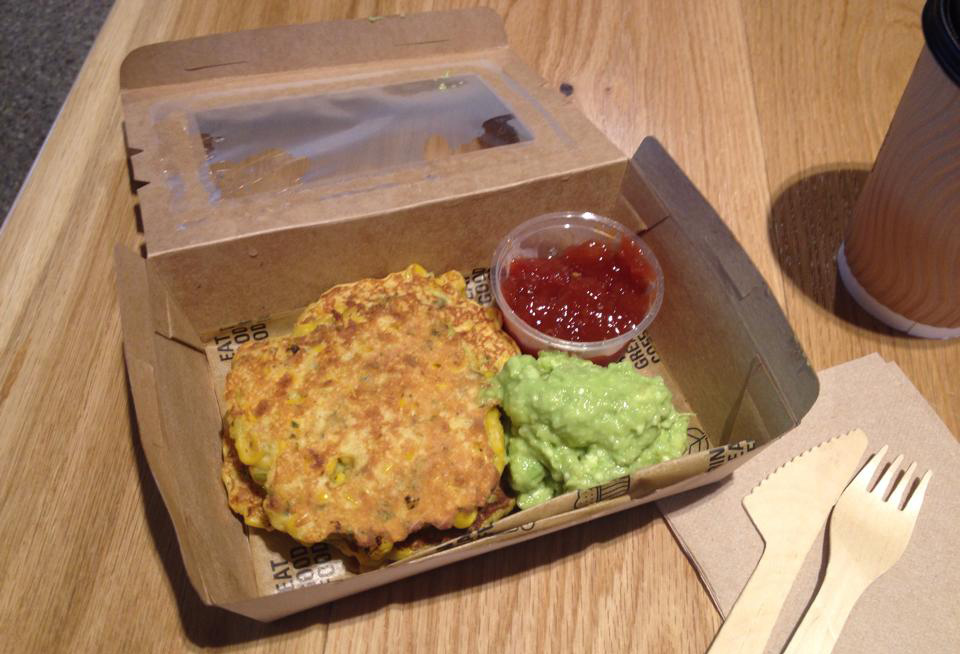 I tucked in without a second thought, thoroughly enjoying every mouthful. The coffee was also great, though, I wasn't surprised – McCafé coffee has come leaps and bounds over the years.
After my meal I caught up with the store manager, Kyle, who told me that the most popular items on the menu were the bacon and egg roll, chorizo and egg roll, and the toasties. They do any combination of ham, cheese and tomato, as well as a four cheese toastie that's exceptionally popular.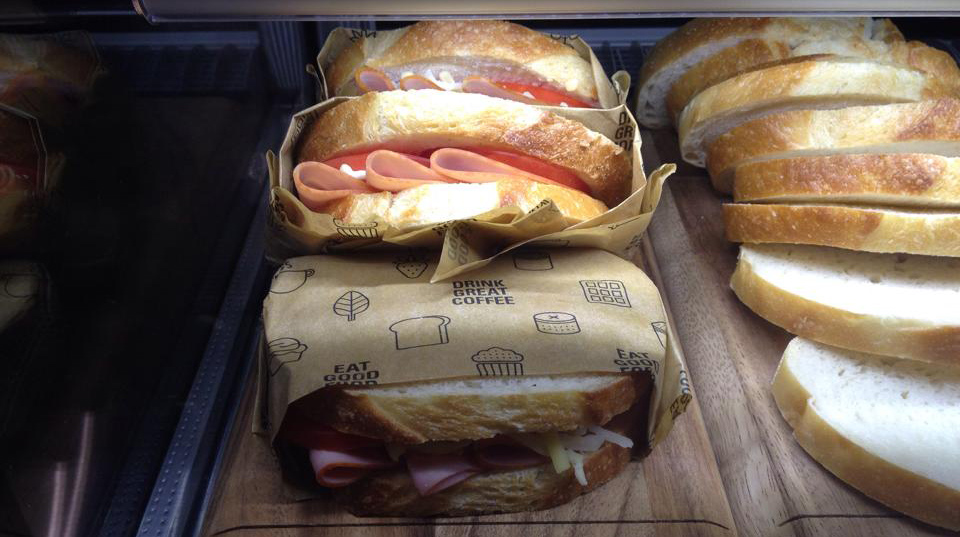 He also mentioned the drinks as a particular highlight. The café does awesome milkshakes (vanilla bean, double choc and salted caramel) and incredible smoothies (hello, The Corner Brekkie, Bountiful Choc Coconut and Mixed Berry & Banana – just to name a few!), I was lucky enough to sample the freshly made Mango & Lime smoothie during my visit and it was heaven.
For lunch, the café has a 'Protein Station' where you're able to choose your protein and match them with any of the four salads (of 12) on rotation that day. They offer things like BBQ lamb, and pulled pork with quinoa! It all just looks stupidly fresh and delicious.
While the whole experience definitely impressed me, I believe The Corner sits somewhere between a café and a fast food shop. While I didn't feel like I was in a traditional McDonalds, it also didn't feel entirely like a traditional café, either.
Ever been to the 'EAT' in the UK that lives in the four-story Topshop on Oxford Street?! THAT is the best comparison that comes to mind. Whatever this new breed of dining experience is, snaps to McDonalds, I'm loving it – and so will you.
Love this? You'll love this bit from Will & Woody – catch the boys weekdays from 4PM on KIIS 1065