Here's the perfect way to kick off your Father's Day celebrations in a way dad will LOVE.
On Father's Day Eve (Saturday 1st of September) Fireball are teaming up with Down N Out Burgers to offer the DAD BOD BURGER with $5 Fireball shots with proof of dadhood (via a phone image.)
Spearheading the campaign is former Bulldogs Premiership champion Braith Anasta, who is calling on all Australian Fathers to raise a glass to raising these little devils whilst applauding the achievement of being a dedicated dad.
Anasta explains, "Being a dad is unreal, I still have my daughter's Father's Day artwork from last year sitting proudly on the TV cabinet. But when you have Beauty and the Beast and Peppa Pig constantly on repeat, all you wish for is some downtime with your mates every now and again! I wouldn't change it for the world, so that is why #FathersDayEve is here to give dads a great opportunity to unite as 'brothers in arms'. Life is all about balance, and so every dedicated parent who provides for the family deserves a night to kick back, so why not this night?"
If you want to come along & raise a glass to raising a little (loveable) terror, see below for details!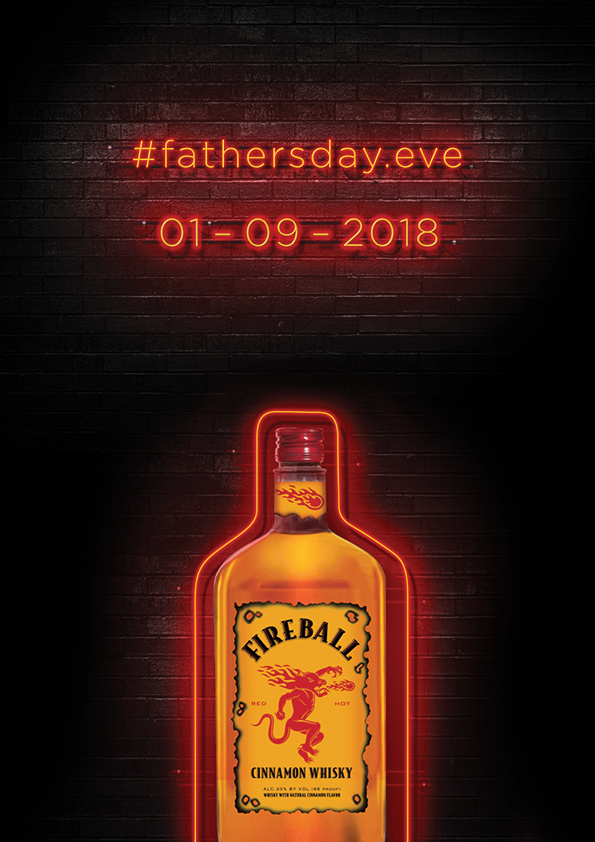 Down N Out Burgers (located Liverpool Street, City & Blaxland Rd, Ryde)
#FathersDayEve Menu Includes:
DAD BOD BURGER $17.00
Fireball shots with proof of fatherhood $5.00 Firespresso Martinis with proof of fatherhood $15.00 The Buffalo Trace Baconator $15.00
Fireball Cinnamon Whisky 700ml is available nationally RRP $55.00.
Want more? Get more from Kyle & Jackie O!