Who knew it was SO easy to make chic, custom bowls for your chips?
Impress your friends at your next party by making sure you try this trick.
The best part? No bowls to wash up at the end!
Start by folding the top of your chips back inside the packet.
Next, begin rolling the bottom of the bag up inside itself, pushing the chips upwards.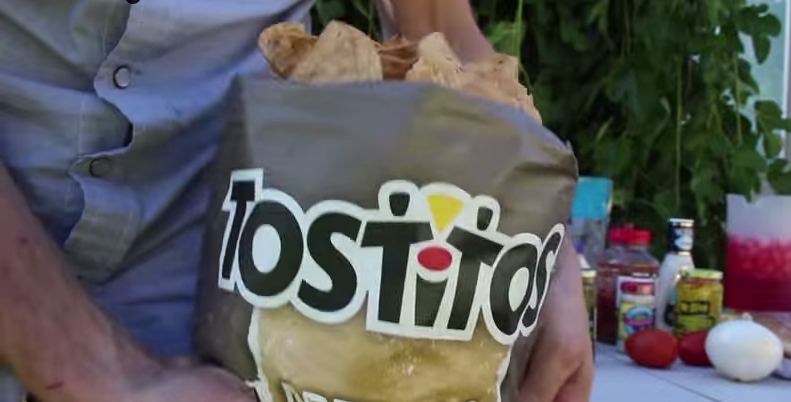 Voila! A custom chip bowl without the washing up!
Images via Grant Thompson – The King of Random
Want more? Get more from Kyle & Jackie O!