Gird your loins, your big mug of Lipton is about to look highly inadequate.
Because goldfish tea exists.
No, they're not made from the finest goldfish, rather the bags, made from Japanese fabric, look like goldfish. And they're not just cute AF, they've won some serious design awards.
Upon hitting the hot water, the bag swells, but get this: when you pull on the thread attached which is attached to the mouth of the teabag, it makes the fish 'swim'. Squeeeeeee!
"There are 16 steps that go into making the teabag. Nine of those require manual, handicraft skill," a Charm Villa rep said. "As for the details of the production, those are trade secrets."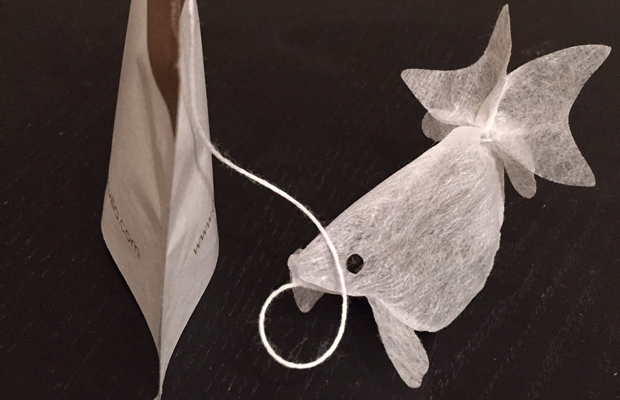 The Taiwanese tea comes in four flavours: rose oolong, ruby black, jin xuan oolong and Oriental beauty.
Supplies are extremely limited and the Taipei-based company, Charm Villa, often sells out but they recently became available to the US market through Amazon, where a box of 12 are roughly $US80… that's just shy of $110 Aussie.
Want more? Get more from Kyle & Jackie O!